Sewer Rodding for Cleaner Lines
Unclog your toilet, sink, and more with our sewer rodding services in Chicago.
If you've noticed lately that your tub or sink is draining slower than usual, the cause could be an obstruction somewhere in your sewer line. If you suspect this might be the case, you should call in a team of experts with the right tools to complete a sewer rodding. If you live in Chicago, you don't have to look far to find the experienced plumbers of Four Seasons Plumbing. In business since 1971, we have extensive experience with cleaning sewer lines and can provide you with quick and efficient sewer rodding solutions.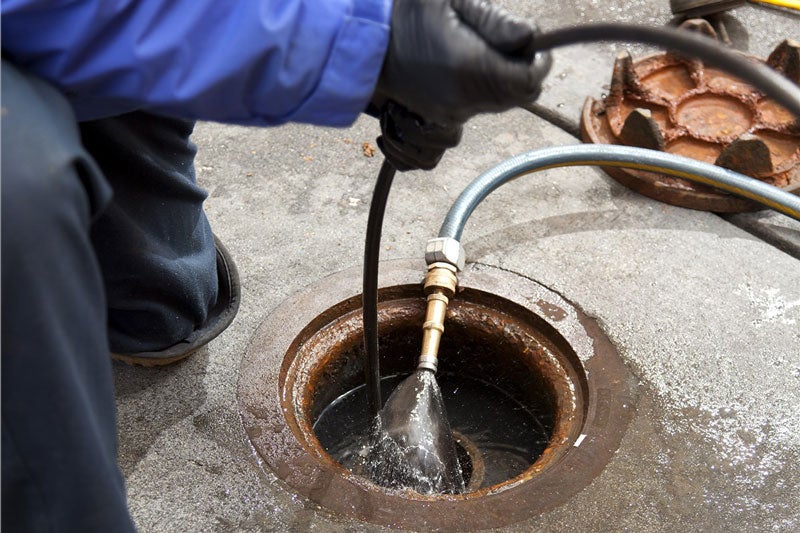 Expert Sewer Rodding Services in Chicago and Suburbs
Whether you have a clogged tub, sink, or sewer, the professionals of Four Seasons Plumbing can clear any obstructions with our rod services. Our tools and training provide us with the capabilities to remove grease, mud, and more. To get the best results, we use bits that are custom-fitted to your sewer system to help ensure that any obstructions or debris are completely removed and your line is back to functioning properly. In addition, you can enjoy the following service advantages:
Emergency Services: In the event that you have an emergency situation with your sewer, we are available 24/7.
Up-Front Pricing: Before we begin rodding, we provide you with a complimentary project quote.
Camera Snakes: After we finish your sewer rodding, we use our cameras to make sure all obstructions have been removed.
100% Satisfaction: In the unlikely event that anything gets missed, we'll come back to remove it so that you are completely satisfied with our work.
Request an Exact Project Estimate for Sewer Rodding Services
From basic rodding to more thorough sewer cleaning, we have you covered! Contact Four Seasons Plumbing to find out more about the services we provide for maintaining
sewers
. You can call to speak with one of our knowledgeable representatives or request a fast quote by filling out our online form.
$50 off Main Sewer Line Rodding
Keep the water flowing in your home and remove blockages, backups, or obstructions with our sewer rodding service.
We're Ready to Help...Now!
Day or Night, 24/7, Count on Trusted Service From Four Seasons Heating, Air Conditioning, Plumbing, and Electric