Inspecting the Plumbing System of Your New Home
By Four Seasons Heating, Air Conditioning, Plumbing & Electric - October 8, 2019
If you're in the process of buying a new home, know that a plumbing inspection is a must. During this inspection, a reputable plumbing professional will perform an evaluation of the property to identify potential problems. The results of this examination should factor into your decision about buying the property—and if so, how much to offer the current owners for it. At Four Seasons Plumbing, our plumbers in Chicago have been providing top-quality plumbing services for homes and businesses throughout Chicagoland since 1971. We know how important it is for new homeowners to know everything they can about the potential health of their real estate investment, and why plumbing inspections are so critical to the process of buying a home. In this article, we're going over a few simple checks you can do yourself in addition to seeking out the advice of a professional plumber.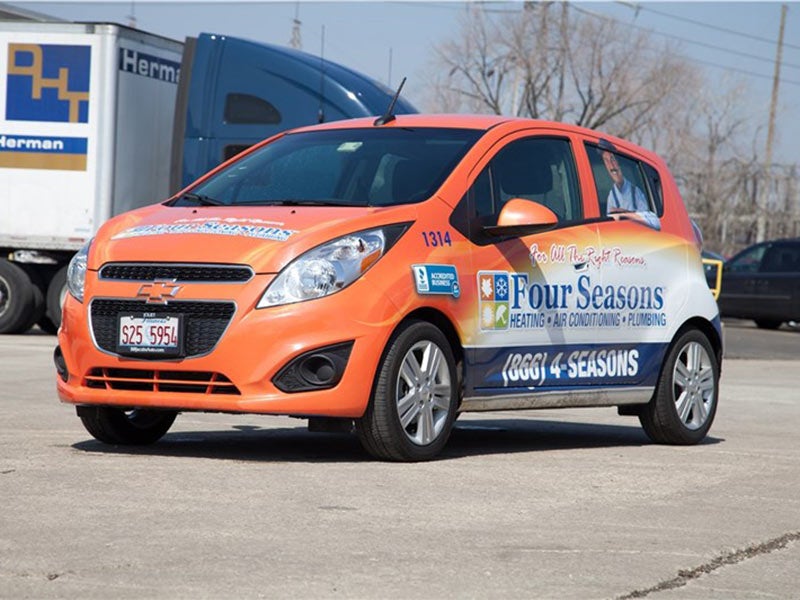 Check the Water Heater
Check the hot water system of the home for leaks and other issues, including discoloration or rusting on and around the water heating unit. A brown, rust-colored stain can mean the presence of a corroding water heater and that a replacement is in store. Also, check the label of the water heater to find out when it was installed—this information should be visible. If not, ask the homeowner for more details. Water heaters should be replaced every ten years or so, so consider this an added cost to the home if you do decide to go through with the purchase and if it's near or more than ten years old.
Check the Water Pressure
One of the best ways to gauge a home's plumbing system is by turning on the faucets and flushing the toilets. The flow of the water is very telling of the health of your pipes. Clean pipes will facilitate a strong, high-pressure water flow that dissolves quickly and easily down the drain when rinsed or flushed. Clogged pipes can indicate an issue with blockages somewhere in the pipelines.
Check for Lead Piping
Lead pipes are a health hazard—and are no longer installed in new constructions in the United States. While the toxicity of lead piping has been a well-known fact since the early 1920s, lead was approved for construction in American homes until 1986 when it was banned. If your home was built before then, it's a good idea to check to see whether your pipes are made of lead. You can check to see for yourself—just take a look under your kitchen sink and note the color and consistency of the pipes there. Lead is dark grey, easily marked, and somewhat malleable and soft. If you do have lead pipes, ask your plumber about your options for making your home healthier for you and your family.
Check the Septic System
If the home you're interested in uses a septic tank instead of the city's sewer system, be sure to examine the property for signs of issues with the septic system. There are obvious signs of problems and there are not so obvious ones. Examples of obvious signs are overflowing toilets, slow-to-drain showers, tubs, and sinks, strange sounds coming from the pipes, and the smell of sewage around the septic tank itself. Some of the not-so-obvious signs of issues are greener grass in spots (this would indicate a leak in the pipes), and standing water accumulating in the drain field. Problems with septic tanks can be messy, expensive, and stressful—so take the necessary steps to avoid major issues by taking care of smaller ones as soon as you become aware of them. Top-Rated Plumbing Services From Chicagoland's Leading ExpertsIf you're about to purchase a home, or even if you just purchased one—do yourself a favor and request a full inspection of your new property's plumbing system. Plumbing problems tend to start off small, and if not caught early, can snowball into epic proportions. A full inspection from the finest plumbers in Chicago is just what you need to feel at ease about your next important real estate investment. For more information about Four Seasons Plumbing and our extensive menu of services—including full-service inspections, emergency 24/7 on-call attention, and more, give us a call to speak with a representative over the phone. You can also fill out our online form to request an easy, in-home, or on-site consultation and pricing estimate with one of our Chicago plumbing company's expert plumbers.
Save $35 on Any Repair Service
Repair service in hours, not days. Save $35 on any heating, cooling, plumbing, or electrical repair.
We're Ready to Help...Now!
Day or Night, 24/7, Count on Trusted Service From Four Seasons Heating, Air Conditioning, Plumbing, and Electric