Professional Sewer Maintenance Services
With routine sewer maintenance you can extend the life of your pipes and lines.
Damaged or clogged sewers can be expensive to repair, so the choice to conduct sewer maintenance can actually save you money in the long run. At Four Seasons Plumbing, all of our plumbers are fully trained in the maintenance of sewers, fully licensed, and have passed background checks, so you can rest easy knowing that your sewer maintenance project is in the hands of qualified and experienced professionals.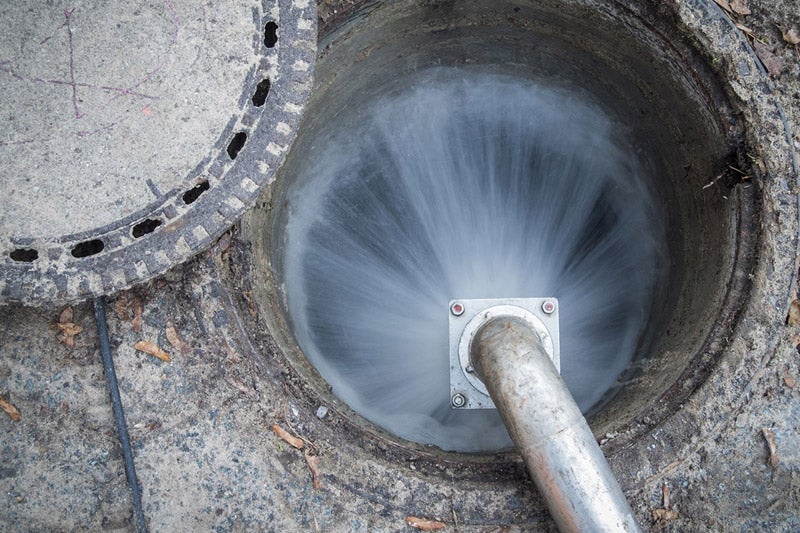 High-Quality Sewer Maintenance Service in Chicago
Four Seasons Plumbing has been providing the Chicago area with sewer services since 1971. Throughout our years in business, we have completed many costly projects that could have easily been avoided with routine check-ups and cleaning. For that reason, you should take a few extra steps each year to assess the condition of your sewer and complete any repairs. Fortunately, we offer plenty of sewer maintenance services from which you can choose. The following are just a few of the ways in which we can help you extend the life of your sewer lines:
Camera Snake Inspections
Greywater Rod Services
Downspout Rod Services
Main Sewer Line Cleaning (through pulled toilet)
Routine Maintenance Programs
Learn More About Our Sewer Maintenance Services
To find out how our maintenance programs help extend the service lives of
sewers
, you should contact a Four Seasons Plumbing representative today. You can call to ask any questions about our sewer rodding process or fill out our online form to request your fast, no-obligation estimate.
Take $50 off any plumbing or electrical repair service.
We're Ready to Help...Now!
Day or Night, 24/7, Count on Trusted Service From Four Seasons Heating, Air Conditioning, Plumbing, and Electric