Timely and Affordable Water Heater Installations
With same-day service, we can restore hot water back to your home with a quality new system.
Chicago Water Heater Installation
Water heaters are one of the most essential plumbing appliances in any home, and Four Seasons Plumbing provides high-efficiency water heater installation services to ensure that your family will always have access to clean, hot water. Whether your current system is outdated or you need water heater installation for new construction, we carry top-of-the-line products and provide timely, affordable service throughout Chicago and the surrounding region.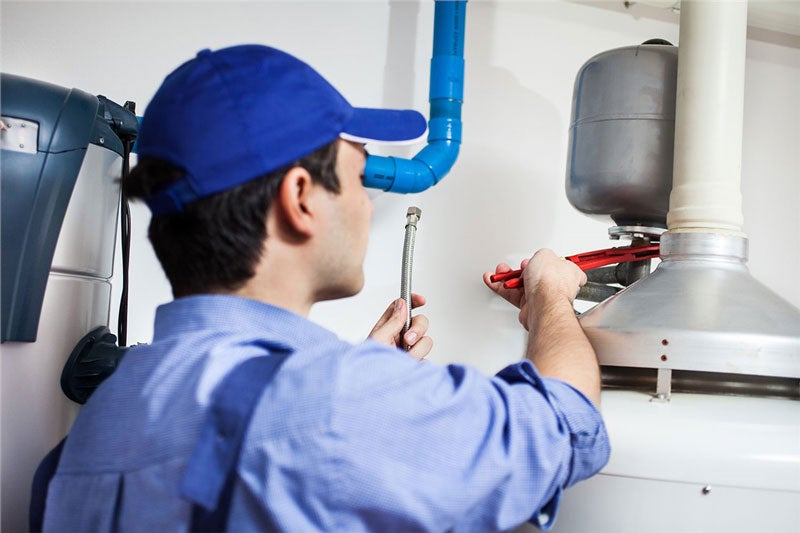 Expert High-Efficiency Water Heater Installation for Chicagoland Homes
At Four Seasons Plumbing, we believe that every home should have consistent access to the hot water necessary to simplify daily life. That's why we only offer the best in high-efficiency water heater installation, along with expert repair and maintenance services. When choosing us as your water heater installation company, you can count on receiving benefits and services that include:
High-Efficiency Products: We carry some of the most efficient products on the market, and our high-efficiency water heaters help save money on your utilities.
Comprehensive Installations: In addition to our water heaters, we offer expert services for booster pump installation as well as recirculation pump installation for your system.
Long-Term Warranties: For your peace of mind, your new water heater will come with a six- or eight-year warranty, depending on the model you choose.
Same-Day Service: We always offer 24/7 repairs, but for non-emergency situations, we also offer same-day service for your water heater installation.
Get a Fast Quote for Your Chicago Water Heater Installation
From tankless water heaters to traditional, high-efficiency models, there's no better choice for expert installations and affordable, quality products than Four Seasons Plumbing! To get a fast quote for your water heater installation, just give us a call or fill out our online form today. We'd be happy to answer any questions you have about our water heater services and get you set up for a no-obligation consultation.
$100 off New Hot Water Tank With Trade-In
Get $100 towards the cost of a new water heater!
We're Ready to Help...Now!
Day or Night, 24/7, Count on Trusted Service From Four Seasons Heating, Air Conditioning, Plumbing, and Electric