Best Frozen Pipe Repair Chicago
Prevent costly repairs by calling a professional to take care of frozen pipes and water lines.
Winter in Chicagoland ushers in bone-chilling cold along with all the issues that go along with it—including frozen pipes and water lines. If your pipes are not insulated or if your power goes out, the chance of encountering a problem due to freezing pipes increases. Fortunately, you can turn to us to thaw frozen water lines anytime of the day or night. Four Seasons Plumbing offers 24/7 emergency plumbing service, so we are always available to repair frozen water lines—and we never charge extra for after-hours calls. Are you wondering how a pipe can freeze and then burst? A pipe will freeze when water in the pipe freezes into ice, expands, resulting in solid ice filling more volume compared with the liquid water that used to run through the pipes. The ice creates pressure inside of the frozen pipe which can then burst.
Since 1971, we have been available to help local residents with all types of plumbing needs, including emergency repairs. Our customer-first philosophy, fair pricing, and expert service have helped us to become Chicagoland's most trusted plumbing service contractor, and that's exactly what you need in the middle of a cold winter's night!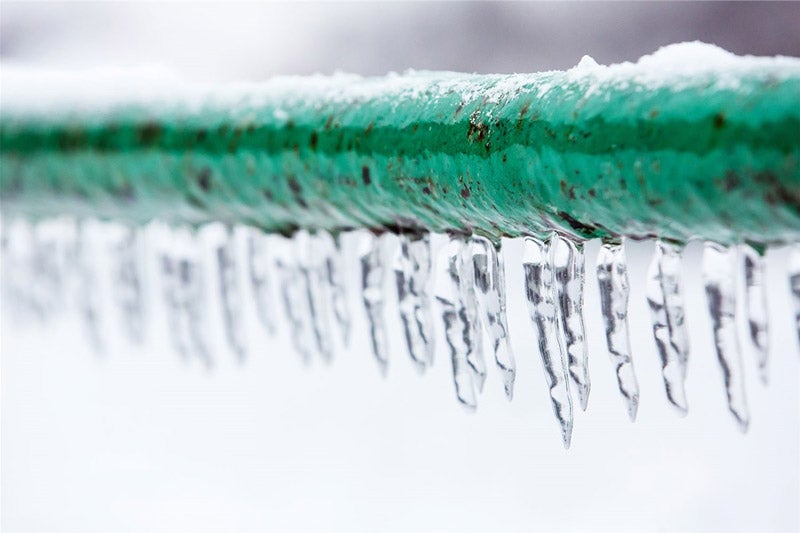 Repair Frozen Water Lines
You turn on the faucet and nothing happens. If it's exceptionally cold, there is a good chance your pipes have frozen. While not having water is an inconvenience, the danger of burst pipes is a more serious concern. To prevent this, call a professional Chicago plumber as soon as possible to repair your frozen water lines and reduce the risk of bursting. Four Seasons Plumbing offers:
Fair, Transparent Pricing: You'll never have to worry about hidden fees or extra charges. The price we quote is the price you'll pay.
Fast Response Time: We provide fast service by responding (and often arriving at your home) within 60 minutes.
Licensed Plumbers: Our crews are made up of experienced, fully licensed plumbing professionals.
Flexible Financing: Should you end up needing expensive repairs, our simple financing can make it easier to fit those repairs into your budget.
Replace Frozen Water Lines
If you need us to replace frozen water lines or pipes, we can handle that as well. Whether it's the main water pipes or the water lines that feed your icemaker or Keurig, we can replace them and get everything in your home back to normal as quickly as possible. We've provided reliable service in this area for nearly 50 winters, so put our experience to work for you!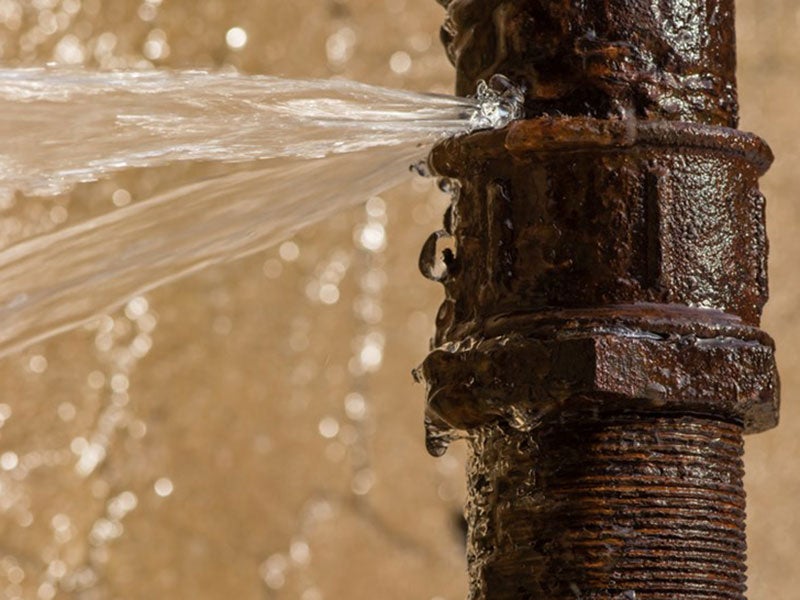 Whether you need burst pipe repair services for inside or outside your home in Chicago, you can count on Four Seasons Plumbing and Sewer to be there when you need us. With decades of experience fixing burst pipes, we know that the situation can go from bad to worse very quickly.
What's the bottom line?
If you have an emergency plumbing issue due to a frozen or broken pipe, our licensed and certified plumbers will arrive quickly, use quality products to repair your pipe, and deliver results that last. When you contact us, you can expect to receive:
Quick Response Times: We'll respond to your call within 60 minutes to ensure that you're burst pipe is taken care of as fast as possible.
Expert Crews: Every member of our team is a fully licensed, screened, and drug-tested plumber with years of experience in the industry.
Fair, Upfront Pricing: Our upfront, transparent pricing never includes hidden fees, and we also offer flexible financing options!
Guaranteed Results: We're so confident in the quality of our products and services that we back them with a lifetime repair guarantee.
Below freezing temperatures, improperly insulated pipes, and power outages are just a few of the reasons that pipe burst. If you need assistance with a frozen, burst, or broken pipe, reach out to Four Seasons Plumbing and Sewer today! Give us a call to learn more about our comprehensive plumbing services and our BBB-accredited business, or fill out our quick online form right now to request a fast, on-site consultation and project estimate.
Contact an Experienced Chicago Plumber for Frozen Pipe Repair
Call Four Seasons Plumbing today at 866-444-2404, or fill out our online form to schedule emergency pipe repair services in Chicago. Contact us to request a service call or for more information about our water line installation and other plumbing services from our experienced plumbing professionals.
$50 off Any Plumbing Repair
Take $50 off any plumbing repair service, plus fast estimates!
We're Ready to Help...Now!
Day or Night, 24/7, Count on Trusted Service From Four Seasons Heating, Air Conditioning, Plumbing, and Electric