Clogged Pipes and Drains No More!
Our high-pressure water jetting removes clogs to keep your pipes flowing freely and cleanly.
Have your sinks or showers started to drain slowly, or maybe not at all? Do you hear gurgling from the toilet as water drains from nearby fixtures? These are tell-tale signs of a clogged pipe. Even if the issue seems minor, plumbing clogs are nothing to take lightly, as sewage with nowhere to go will eventually resurface where it came from—bringing unsanitary, bacteria-ridden water back up to your sink, bathtub, shower, or toilet. For expert removal of even the toughest, deepest sewer clogs, contact your
Chicago plumbing experts
at Four Seasons Plumbing! With the help of our powerful water jetting services, your pipes will be flowing freely again in no time.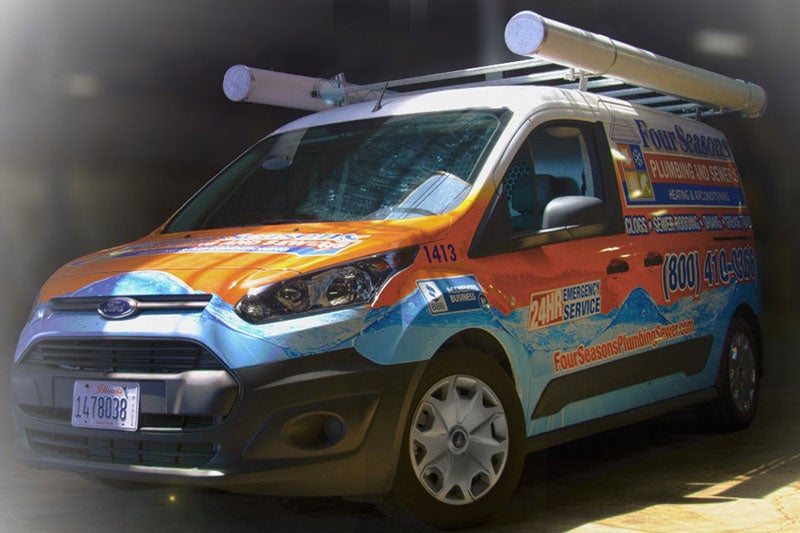 High-Pressure Water Jetting to Remove the Most Stubborn Clogs
At Four Seasons Plumbing, we've been offering expert sewer cleaning and repairs throughout the entire Chicagoland area since 1971. Thanks to these 45+ years of industry experience, we're equipped to tackle even the most complex and unique plumbing concerns—always with professionalism and care! When you call us about your clogged drain issue, we'll approach your problem in the following straightforward way:
We'll set up a fast in-home evaluation to learn more about the problem and visually assess your drainage issue.
Based on this on-site evaluation, our licensed and certified plumber will recommend the most effective clog removal strategy, whether that's plunging, snaking, or water pumping services.
As a family-owned and operated company, honesty is one of our key values. That's why we'll give you a detailed upfront quote so you know exactly what you're paying for.
We'll then schedule a convenient service time to complete your water jetting, camera snaking, pipe replacement, or other sewer services. We even offer same-day appointments!
Once the work is successfully completed, our plumber will leave you with extra tips and suggestions for preventing the problem from recurring in the future.
Schedule Your Fast Sewage Evaluation and Water Jetting Estimate Now
While some drain problems can be addressed with a snake or plunger, others are lodged far too deep for such easy fixes. The only way to find out which
sewer service
is best for you is to contact professional licensed plumbers—like ours at Four Seasons Plumbing! Call us to learn more about our water jetting services, or go ahead and request your fast in-home estimate by submitting our online quote form now.
Take $50 off any plumbing or electrical repair service.
We're Ready to Help...Now!
Day or Night, 24/7, Count on Trusted Service From Four Seasons Heating, Air Conditioning, Plumbing, and Electric