$50 off Your Furnace Tune-Up!
Includes our industry-leading 1-Year No-Breakdown Guarantee! A dirty furnace has to work harder and will cost more to operate—increasing your utility bills.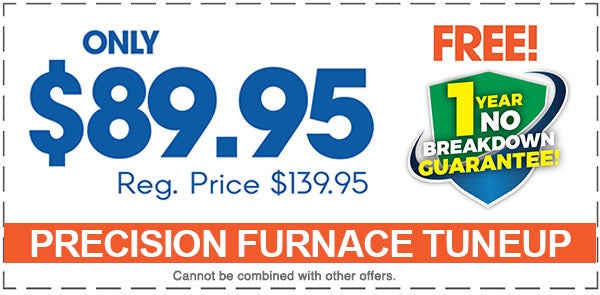 Almost 90% of furnace breakdowns are due to a lack of regular maintenance!
Every Four Seasons Furnace Tune-up includes a 30+ point checklist, in which our technicians inspect, clean, and calibrate every component of your furnace.
Why get a furnace tune-up?
Prevent breakdowns
Increase furnace lifespan and maintain warranty
Save money on energy and utility bills
1 Year No Breakdown Guarantee!
Schedule today and receive a discount of $50 off our regular price of $139.95! Avoid untimely breakdowns & emergency furnace repairs. Get the peace of mind you deserve this winter.
Fill out the form below to schedule your
tune-up and save$50!
We're Ready to Help...Now!
Day or Night, 24/7, Count on Trusted Service From Four Seasons Heating, Air Conditioning, Plumbing, and Electric