Drain-Waste-Vent System Repairs and Replacement
We'll keep your DWV system working properly to collect waste, drain it out, and vent its fumes.
Have you ever heard of a drain-waste-vent system? Unless you're a professional plumber, the answer is probably "no," and that's perfectly okay! As a homeowner, the only thing you really need to know is that your sewage system is working as it should—which is where Four Seasons Plumbing comes in. Since 1971, we've helped families and businesses throughout Chicagoland keep their properties fast from unsightly, smelly, and potentially hazardous sewage situations. When something seems off in your pipes and drains, call us first!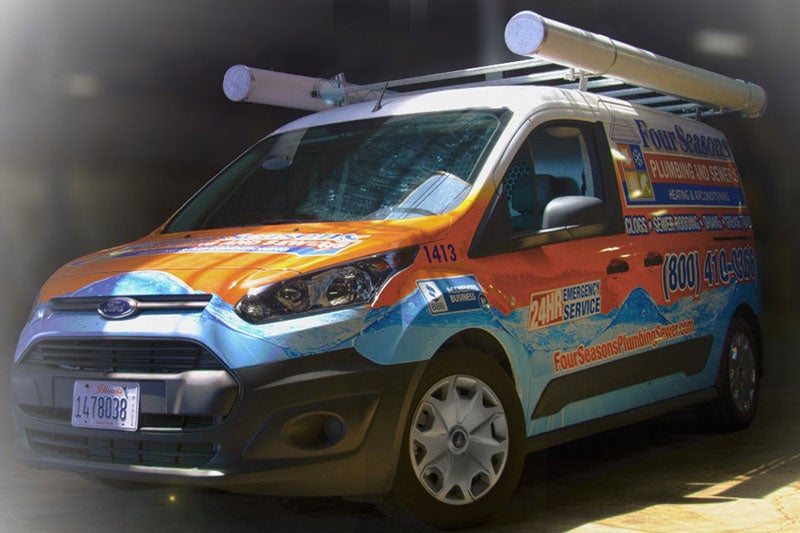 24/7 Emergency Repairs for Your DWV System
If you've noticed a foul odor, visible sewage back-up, or strange gurgling in your pipes, these could be indications of a problem with your home's drain-waste-vent (DWV) system. Because your DWV system is a critical component of your home's overall wastewater removal system, any problems should be addressed as quickly and professionally as possible. Fortunately, "quick" and "professional" are the two words that best describe Four Seasons Plumbing!
By calling on us for your DWV system repair, you'll get timely service from background-checked, drug-tested, and fully licensed professional plumbers. Whether you contact us in the middle of the day or a few minutes past midnight, we guarantee a 60-minute response time with all of our emergency Chicago sewer services as well as the lasting protection of a lifetime repair guarantee.
Start-to-Finish DWV System Installation and Replacement
In addition to emergency repair services, we at Four Seasons Plumbing are also experts in drain-waste-vent system replacement and installation, including compliance with all municipal codes and plumbing regulations. For both existing systems and new property constructions, we can handle your full DWV system needs:
Rough Plumbing Installations of DWV Systems
DWV Line Repair
P-Trap Installation/Repair
Basket Strainer Installation/Repair
Pop Up Assembly Installation/Repair
Tub/Waste and Overflow Installation/Repair
Sump Pump/Ejector Pump Discharge Line Installation and Repair
Stack Removal and Repair
Cleanout Installation on Interior Stacks
Floor Drain Removal and Installation
Get a Fast Quote for Your DWV System Repair or Replacement Now
Addressing your property's sewer issues starts with a thorough evaluation of the problem at hand—and no provider is better prepared to identify and address your home's sewage concerns than Four Seasons Plumbing. From DWV system installation to
pipe and sewer rodding
, we're Chicagoland's most trusted plumbing service contractor. For a fast upfront quote for your next sewer service, call us or fill out our simple online form now!
Take $50 off any plumbing or electrical repair service.
We're Ready to Help...Now!
Day or Night, 24/7, Count on Trusted Service From Four Seasons Heating, Air Conditioning, Plumbing, and Electric