Quick and Professional Sewer Repairs, 24/7
Leaks, cracks, clogs, and other sewer problems are no match for our licensed plumbing experts.
Few situations are quite as stressful as a sudden leak in your home's pipes. Although you may be able to see water spurting out or soaking through your walls, it's often much more difficult to find out where the problem actually is—or to know how to fix it. Rather than struggle through DIY solutions that may or may not work, leave your sewer repair project to Chicagoland's most trusted plumbing service contractor: Four Seasons Plumbing!
For more than 45 years, our family-owned company has solved the most urgent sewer and pipe problems of families and businesses across the Greater Chicago area. With a team of fully licensed plumbers and 24/7 service availability, your biggest sewer repair emergencies are never too far from our fast and professional solutions.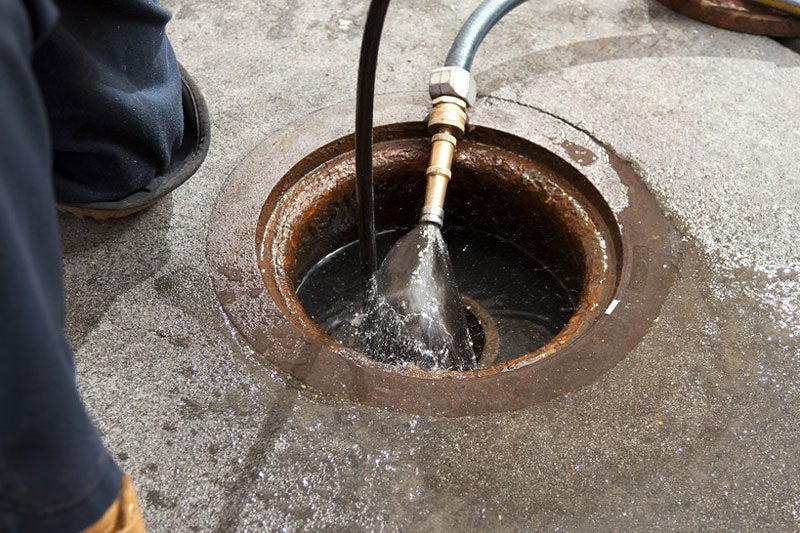 Professional Licensed Plumbers for Cleaning, Augering, and Repairing Sewer Lines
Sewers are a complex feat of engineering, and even the most seemingly straightforward issues—like an obvious crack in the drain pipe—may actually point to more significant structural concerns. At Four Season Plumbing and Sewer, we've been providing skillful sewer repair and auger services since 1971, and our experienced plumbing technicians know how to identify and address sewer problems of every variety. Just a few of our professional sewer repair services include:
Leak Repairs
Auger Services and Clog Removal
Drain Cleaning
Sewer Rodding
Camera Snaking
Pipe Replacement
Removal and Reset of Toilet
And Many More!
In addition to repairs, we also focus on preventative maintenance and consumer education with all of our sewer services. During your sewer repair appointment, our licensed plumbers will not only fix the problem at hand but will also leave you with guidance and tips for keeping your main drain, sewer lines, and general plumbing functioning properly. For lasting peace of mind, we'll also finish off your appointment with the support of a lifetime repair guarantee!
Need Sewer Repairs? Start With a Fast Evaluation and Upfront Quote Today
No matter the brand, material, or configuration of your home's sewer pipes, Four Seasons Plumbing has the technical expertise required for a quality repair. For more information and a fast quote for your auger services or
sewer rodding in Chicago
, call us today! You can also complete our fast online form to get started with a fast in-home cost estimate.
Take $50 off any plumbing or electrical repair service.
We're Ready to Help...Now!
Day or Night, 24/7, Count on Trusted Service From Four Seasons Heating, Air Conditioning, Plumbing, and Electric