Don't Let a Sump Pump Repair Catch You by Surprise
Our sump pump repair services ensure your unit is ready when the water starts to rise.
If you're like many homeowners, all you know about your sump pump is that it stops your basement or crawl space from flooding. You might think that's all you need to know—until it stops working. The consequences of a malfunctioning sump pump can be costly, so call for professional sump pump repair at the first sign of a problem. Four Seasons Plumbing is the area's trusted choice for sump pump repair and replacement.
Since 1971, we've made it our mission to provide expert, fairly priced services to homeowners throughout the Chicagoland area. Reputation is everything to our family-owned business, so you can count on us to keep our promises and provide the exceptional service you deserve.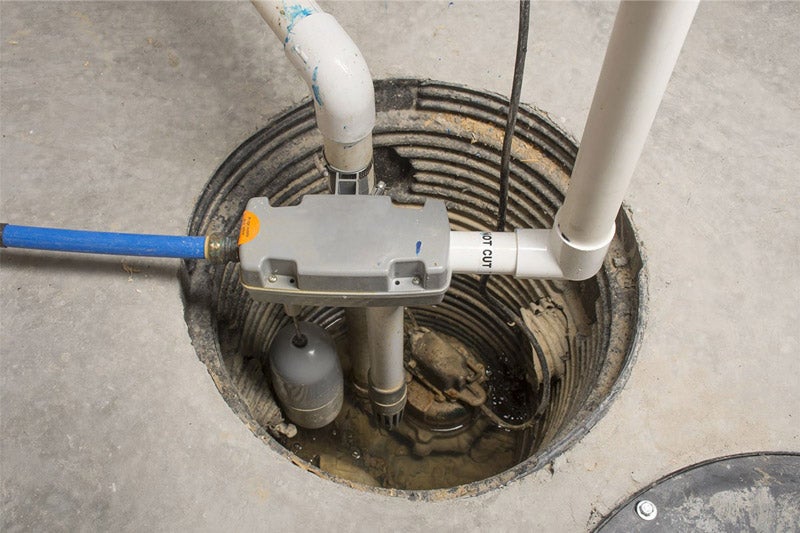 What Causes Sump Pump Failure?
There are several factors that could cause your sump pump to fail. These include:
Improper installation
Issues with the switch
Clogged lines
Power failure
Lack of maintenance
One way to avoid an unexpected repair is to perform regular testing and maintenance on your sump pump. Turn the sump pump on every few months to ensure it's running properly. If not, it's much better to find out during a test than during a heavy rainstorm.
We'll Repair or Replace Sump Pump Quickly and Affordably
If you do need to repair or replace your sump pump, we can get the job done efficiently and for the best price. We offer:
Sump pump replacement
Sump pump repair
Ejector pump replacement
Battery back-up sump systems
And more!
Repair Sump Pump
Our plumbers are all licensed professionals with years of experience. If your sump pump can be repaired, they'll be able to do it!
Replace Sump Pump
Four Seasons Plumbing provides expert installation of top-rated brands. Your new sump pump will be backed by industry-leading warranties for your peace of mind.
Whether you need a repair or replacement, you'll enjoy the many benefits we offer our customers including:
Fast response times
24/7 emergency service
Accurate quotes
Competitive prices
Flexible financing
Courteous service
Impressive warranties
Schedule a Fast Estimate for Sump Pump Service
Contact us today to learn more about our sump pump repair and other
plumbing services.
Call Four Seasons Plumbing today, or fill out our online form now to request a no-obligation estimate.
$55 off New Sump Pump Installation
Make sure your basement stays dry with a new sump pump! Schedule today and we'll take $55 off our regular price.
We're Ready to Help...Now!
Day or Night, 24/7, Count on Trusted Service From Four Seasons Heating, Air Conditioning, Plumbing, and Electric