Lose the Lead for a Safer, Healthier Home
We're bonded with the city of Chicago for full lead pipe removal, including sidewalk excavation.
Although it was once a very common material for pipes and fixtures, lead is now known to cause serious physical and mental impairments. According to the EPA, even low levels of lead exposure have been linked to learning disabilities, stunted growth, and impaired hearing, especially in infants and young children.
If your residential or commercial property was built before 1986—like many of the buildings throughout Chicagoland—you are much more likely to have lead pipes, which increases the health risks to your family or building occupants. And unfortunately, getting lead pipes removed and replaced with a safer copper pipe installation takes more than just a simple tear-out. Because these pipes are often located outside of individual property boundaries, any lead pipe replacement has to be done by a city-approved team, one that's not only licensed but also bonded with the city to remove public sidewalks.
If this is all sounding like one giant headache, it certainly can be—but it doesn't have to be! At Four Seasons Plumbing, we have all the experience, resources, and city certifications to remove and replace your dangerous lead pipes.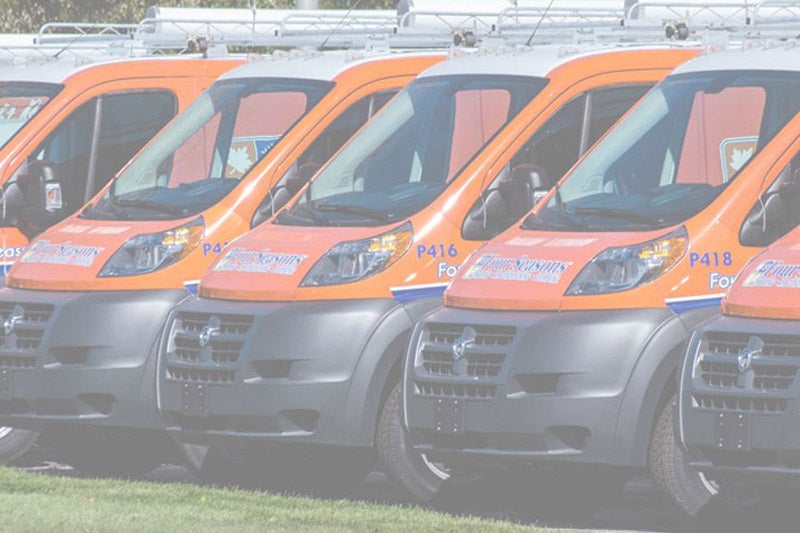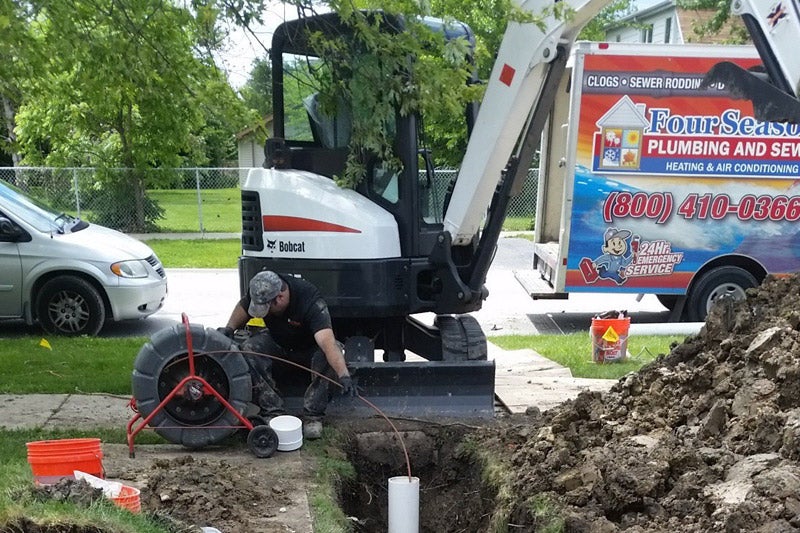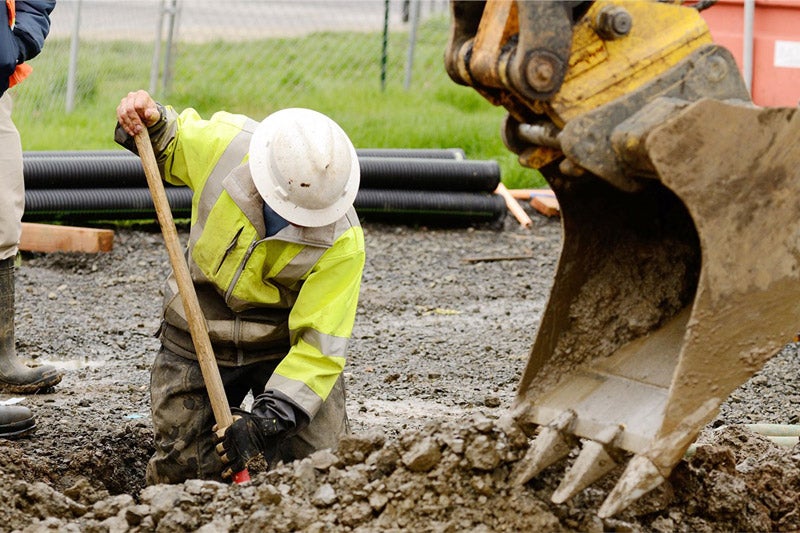 City of Chicago-Approved Lead Pipe Excavation and Replacement Experts
While any plumbing project can pose a risk to your home if done incorrectly, lead pipe excavation is an especially tricky undertaking. To avoid the possibility of further contamination or major structural issues, trust your project with Four Seasons Plumbing! With more than 45 years of experience and a team of fully licensed, background-checked, and drug-tested plumbing experts, we can tackle even the toughest pipe and sewer problems.
Because we're fully bonded with the city of Chicago, we can handle every aspect of your lead pipe removal:
Lead Pipe Testing: When pipes that contain lead begin to corrode, dangerous levels of lead can leech out of the pipes and into your home's water supply. To check the safety of your water, we'll test it for lead and other contaminants.
Lead Pipe Excavation: If dangerous levels of lead are found in your water, we'll send our city-bonded plumbers to completely excavate the pipes in and around your home. We can even remove city sidewalks as necessary.
Lead Pipe Replacement: Once the pipes are excavated, we'll replace them with new copper pipes. Copper is a recommended alternative because it's durable and doesn't corrode in water.
Improve the Safety of Your Home by Requesting Your Lead Pipe Testing and Excavation Now
As recent news stories have brought to light, lead-contaminated drinking water is a significant and unfortunately common problem. To keep your family safe from the negative effects of lead, why not schedule lead pipe testing today? Simply call Four Seasons Plumbing or fill out our quick online form, and we'll be in touch to schedule your fast in-home pipe evaluation.
$50 off Any Plumbing Repair
Take $50 off any plumbing repair service, plus fast estimates!
We're Ready to Help...Now!
Day or Night, 24/7, Count on Trusted Service From Four Seasons Heating, Air Conditioning, Plumbing, and Electric