Softer Home Water. Guaranteed Performance.
Our water softener systems provide soft, pure water that helps you accomplish your daily tasks.
Hard water can lead to countless issues within the home, including unpleasant bathing, grimy dishes and laundry, and the buildup of mineral deposits in your home's piping. While hard water isn't a health hazard, having soft water can eliminate many of the challenges of your daily tasks, and Four Seasons Plumbing offers professional installation of water softener systems throughout the greater Chicagoland region.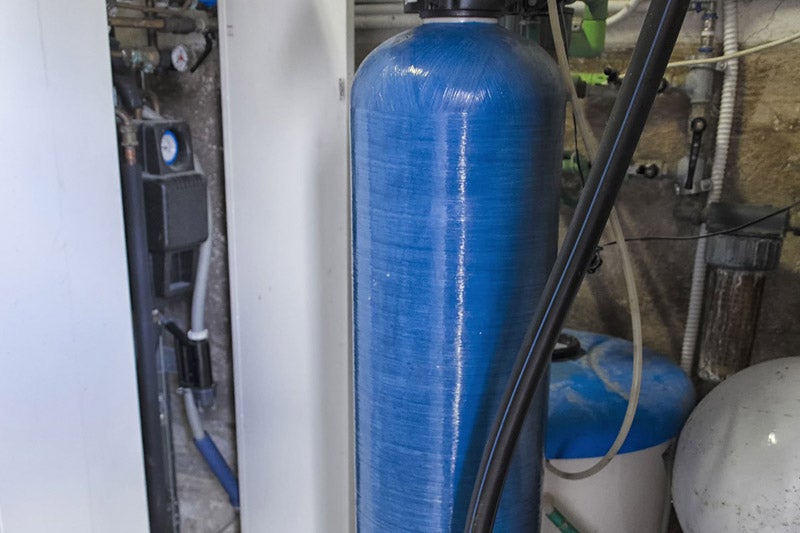 Professional and Affordable Water Softener Installation Service
Whether you're in need of a water softener replacement for an outdated system or you need professional installation for a brand-new product, you can rely on the fully licensed and certified professionals of Four Seasons Plumbing. With over four decades of experience, we have the ability to replace water softener systems quickly and affordably—saving you money and restoring soft, clean water to your home in record time.
As a top choice throughout the region to install water softeners and provide expert service, Four Seasons Plumbing is proud to offer:
Full-Service Options: We offer professional service for water softener installation and removal that covers everything from a fast consult to sales of high-efficiency products and thorough install services.
Carbon Filter Services: As part of your service, our skilled plumbers can assist with carbon filter removal and installation to facilitate the removal of chlorine, sediment, and unpleasant tastes and odors in your home's water.
Reverse Osmosis Installs: If you decide that a reverse osmosis filtering system would be the ideal fit for your local home, we have got you covered with the installation and replacement of this high-quality filtration system.
Emergency Repairs: Plumbing issues rarely happen at a convenient time, and if you are in need of emergency repairs for your home water softener, we offer 24/7 services to get your system back up and running quickly.
Get a Fast Quote Today for Water Softener Installation in Chicago
Four Seasons Plumbing is proud to be the trusted local contractor for
water heater installation,
water softeners, and a wide range of other sewer and
plumbing services/
—and we'd be happy to discuss your plumbing situation today! Just give us a call to learn more about our products and services, or submit our simple online form now to request a fast estimate and no-obligation consultation.
Take $50 off any plumbing or electrical repair service.
We're Ready to Help...Now!
Day or Night, 24/7, Count on Trusted Service From Four Seasons Heating, Air Conditioning, Plumbing, and Electric