Now Offering Electrical Services
By Four Seasons Heating, Air Conditioning, Plumbing & Electric - May 27, 2021
Electrical and plumbing emergencies can occur at any point since they are closely related, which is why it is good to have contact with a company that offers both services. A company that offers both services can help you at any time of the day to get the problem fixed.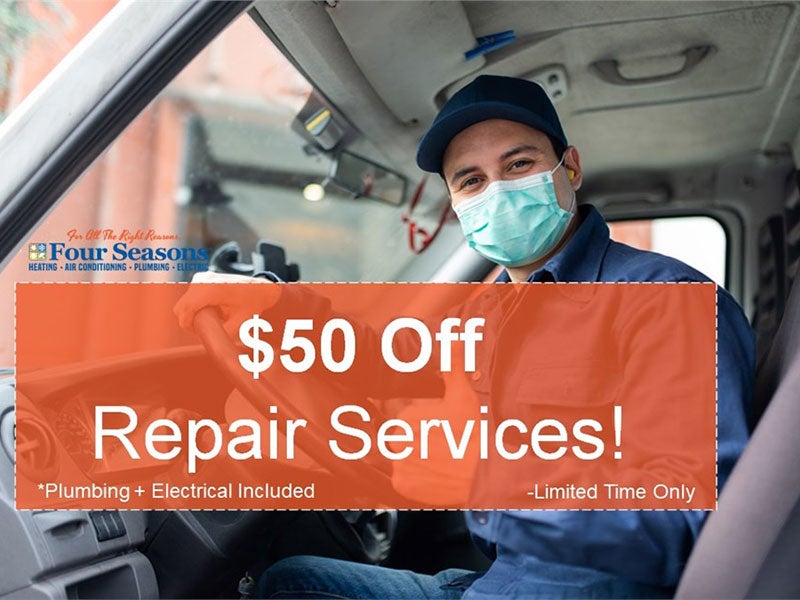 Here are some benefits of hiring a company that offers both electrical and plumbing services to their clients:
Prioritize Damage Control
Can you control damage caused by a leaky pipe and shocks coming from your electrical system in the middle of the night? This is why you need the services of a company that offers both services 24/7. They will come to your rescue and help minimize or prevent the damage altogether.
High-Quality Services
Plumbing and electrical companies hire certified and licensed technicians that provide excellent and professional services. They run a background check on all their technicians before hiring them. So, you have access to well-trained experts whenever you call on the company for help.
Financial Benefits
DIY solutions are not always the best decision for plumbing and electrical issues, and leaving the problem unfixed is even worse. A DIY gone wrong or a problem left undone will only lead to more damage and more expenses. So, it is best to call a plumbing and electrical company on time to fix the issue before it becomes a bigger one. Doing this saves you time and money.
Convenience
Most service providers have strict service timing guidelines, which may not be convenient for you. You should seek the services of an electrical and plumbing service provider that can come at any time of the day to help you fix your electrical and plumbing issues.
Get a Free Estimate Today for Our Electrical and Plumbing Services
In order to ease our client's stress of calling a separate plumber and electrician when they have plumbing and electrical issues in their home, Four Seasons Plumbing Sewer now offers both services to all our clients. We double as a top-rated Chicago plumber and a certified Chicago electrician.
At Four Seasons Plumbing & Sewer, we've got you covered for all electrical and plumbing services. We have licensed electricians and plumbers who will help you get your repair perfectly done in just one visit. So, whether you have a plumbing emergency, an electrical emergency, or both, our expert technicians are available to get it all fixed. Call now or fill out our online form to get a free cost estimate for our plumbing and electrical services.
Save $35 on Any Repair Service
Repair service in hours, not days. Save $35 on any heating, cooling, plumbing, or electrical repair.
We're Ready to Help...Now!
Day or Night, 24/7, Count on Trusted Service From Four Seasons Heating, Air Conditioning, Plumbing, and Electric