On or Auto: Which AC Setting Costs Less?
By Four Seasons Heating, Air Conditioning, Plumbing & Electric - March 25, 2015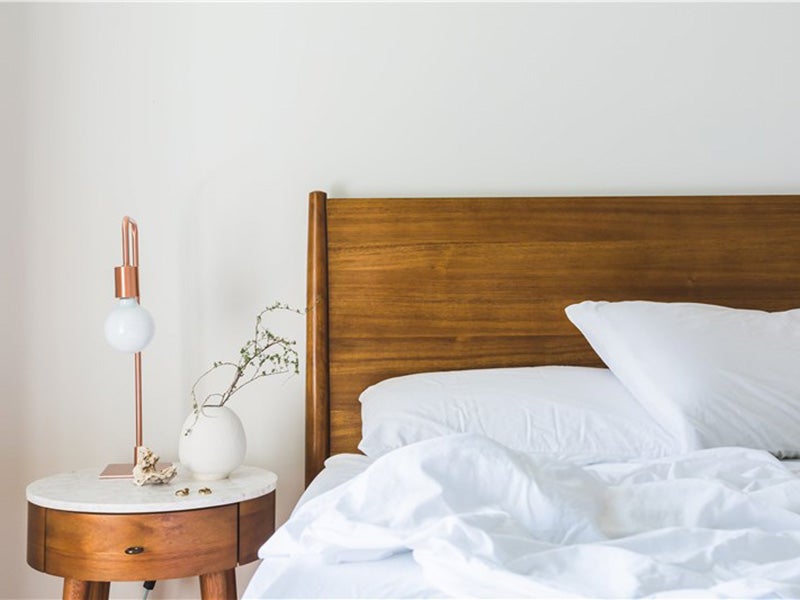 With a hot Chicagoland summer approaching, it's time to think about your A/C. Nobody likes having to blow their summer budget on ridiculously high energy bills, so it's useful to find ways to curb the cost of your home cooling system.
A common–and important–question that homeowners often have about their A/C involves the ON and AUTO settings. Which one is better? Will using one or the other save money in the long run?
Choosing the ON Setting
The ON setting on your A/C activates the unit to run constantly and cool your home indefinitely. When your air conditioner is constantly running, it can cause your monthly energy bill to skyrocket. It also pulls in more dust throughout the day, clogging your air filter. A clogged filter that goes unchecked can lead to maintenance issues over time.
Choosing the Auto Setting
The AUTO setting on your A/C activates the unit any time the internal thermometer reads higher than your set temperature. If you set your preferred temperature very low, your air conditioner is still going to run longer than necessary. But using the AUTO setting with a reasonable set temperature will keep your energy costs low, especially if you turn your unit off when you're away from home or asleep.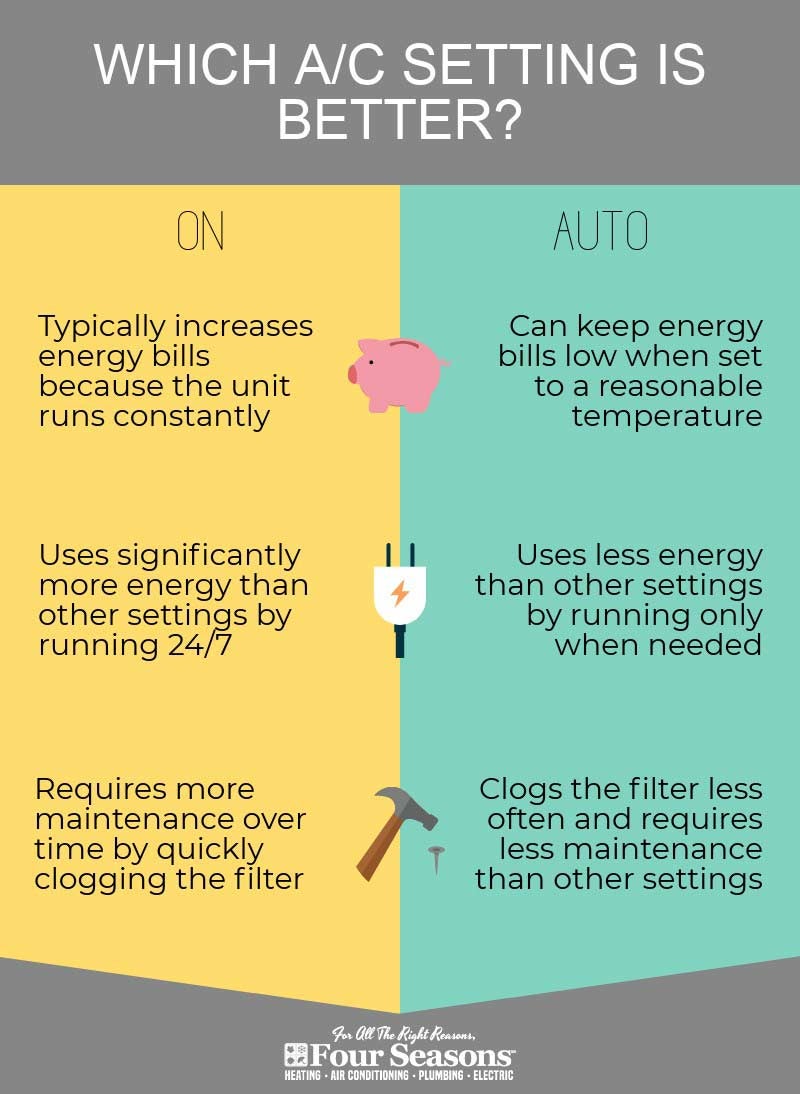 Whether you're using the ON or AUTO setting, a clean air conditioner will always run more efficiently than one that hasn't had a tune-up. The best and easiest way to save money on your energy bills this summer is to get your yearly Four Seasons A/C Tune-up before the heat hits.
Save $35 on Any Repair Service
Repair service in hours, not days. Save $35 on any heating, cooling, plumbing, or electrical repair.
We're Ready to Help...Now!
Day or Night, 24/7, Count on Trusted Service From Four Seasons Heating, Air Conditioning, Plumbing, and Electric