The 13HPX Heat Pump Can Handle Even the Coldest Chicago Days
From drainage holes to prevent pooling to a high-efficiency coil, no detail was overlooked on this top-rated unit.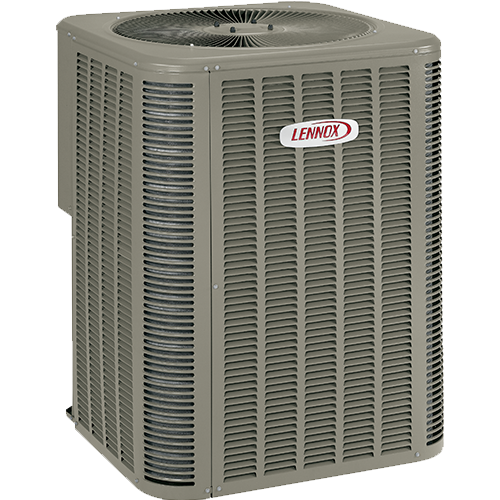 Many homeowners are just as concerned about lowering their impact on the environment as they are about making sure their home is comfortable. Fortunately, we have affordable products that let you do both. The Lennox 13HPX heat pump is one example.
This product provides the reliable performance you need while also reducing your carbon footprint. Since 1971, Four Seasons Heating and Air Conditioning has been committed to providing top-rated products and expert installation and the 13HPX is one of many quality products we offer Chicago-area homeowners.
Reliable, Quiet Performance
Some units are so loud that they disrupt dinner or ruin the peace and quiet of your outdoor space. The Lennox 13HPX heat pump offers much quieter performance along with other features that make it a top choice.
Energy Efficiency
Trimming your utility bills is always a plus, so homeowners appreciate the energy efficient features of this heat pump.
The SEER rating meets or exceeds 13 during warmer weather.
The HSPF rating of 7.70 will provide a significant savings on heating bills.
High-efficiency outdoor coil is precision engineered to ensure the heat pump offers efficient performance in both summer and winter.
Quiet Operation
Enjoy exceptional performance—and peace and quiet.
This cost-effective heat pump achieves sound levels as low as 76 decibels.
The direct-drive doesn't rattle, helping to further reduce the noise.
Year Round Home Comfort
Chicago delivers scorching summer days and bitingly cold winter weather. The 13HPX will keep your home comfortable through it all.
The scroll compressor offers reliable performance in any weather.
Our whole-house humidifier, Humiditrol®, works along with the heat pump for enhanced comfort in your home.
Impressive Warranty
The Lennox 13HPX is covered by an industry-leading warranty, so you can have peace of mind when you invest in this quality system.
Learn More About Our Quality Heat Pumps
We only install units from trusted manufacturers like Lennox. Contact us to learn more about the Lennox 13HPX and our other money-saving, reliable heat pumps. Call Four Seasons Heating and Air Conditioning today to schedule a no-obligation, in-home estimate.
Recognitions & Certifications




We're Ready to Help...Now!
Day or Night, 24/7, Count on Trusted Service From Four Seasons Heating, Air Conditioning, Plumbing, and Electric