Cleaner Air for Your Home
With our Healthy Climate 16 Media Air Cleaner, you can breathe noticeably easier.
Healthy Climate 16 Media Air Cleaner
Have you always wanted to do something about improving the air quality of your home, but you've been too worried about the cost to make it happen? If so, we have the ideal solution for you and your family! Whether you want to remove sources of seasonal allergens or simply want to ensure that the cleanest air possible is circulating throughout your rooms, the Healthy Climate 16 Media Air Cleaner can help you achieve these goals. With this product, you can enjoy hospital-grade air filtration at an unbelievably affordable price.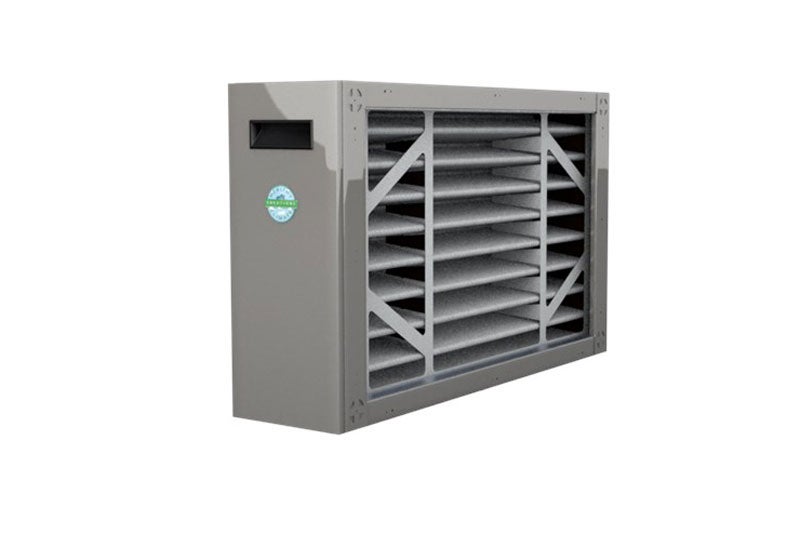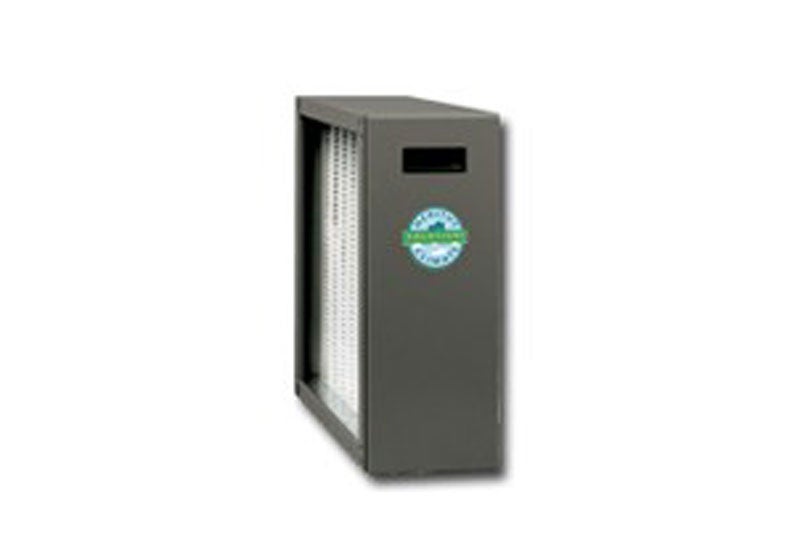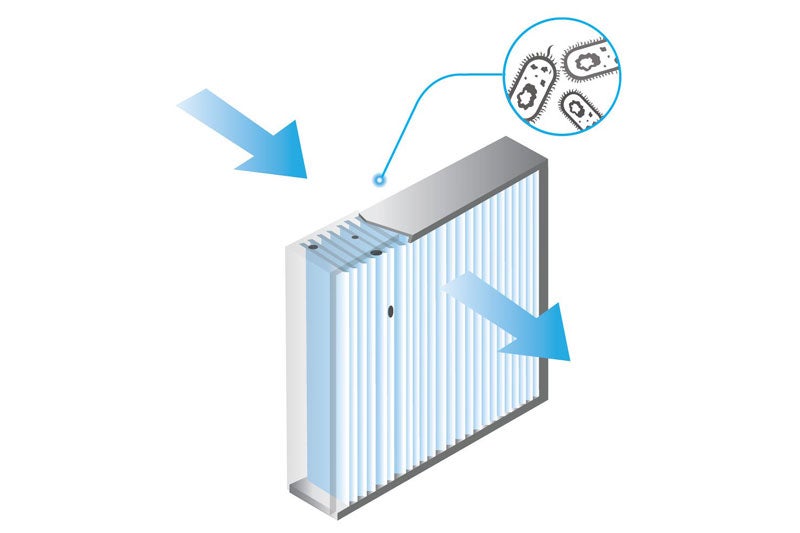 State-of-the-Art Filtration Machine
When you come to Four Seasons Heating and Air Conditioning, you can rest assured that we only offer our customers the best products in the business as part of our commitment to assuring their complete satisfaction. In addition, you can expect many benefits to accompany an installation of the Healthy Climate 16 Media Air Cleaner into your HVAC system. As soon as we've professionally installed this top-rated filtration product, it will immediately start to improve your home environment by:
Lowering Energy Costs:

 

Since it is incorporated directly into your HVAC system and draws on its fan to operate, there are no additional costs to run the Healthy Climate 16 Media air cleaner.
Removing Particles:

 

Don't worry about dust and other particles floating in your air because this cleaner can remove over 95% of particles down to 0.3 microns in size.
Eliminating Contaminants:

 

This product filters out over 90% of harmful bacteria, molds, and viruses as small as 0.01 microns.
Protecting HVAC Units:

 

Dirty air can damage and clog your furnace or air conditioner, but clean, filtered air can help to improve the performance of your HVAC components.
Learn More About the Healthy Climate 16 Media Air Cleaner
If you want to find out more about how this product can improve the
air quality
of your home, then don't hesitate to contact one of our experts at Four Seasons Heating and Air Conditioning. You can call to ask any questions about the product specifications or fill out our online form to request your free, no-obligation estimate.
Schedule Your Appointment
Ready to get started? Please fill out the form below and a member of our team will be in touch shortly!
We're Ready to Help...Now!
Day or Night, 24/7, Count on Trusted Service From Four Seasons Heating, Air Conditioning, Plumbing, and Electric