A Step-By-Step Guide to Cleaning Your Garbage Disposal
By Four Seasons Heating, Air Conditioning, Plumbing & Electric - October 8, 2018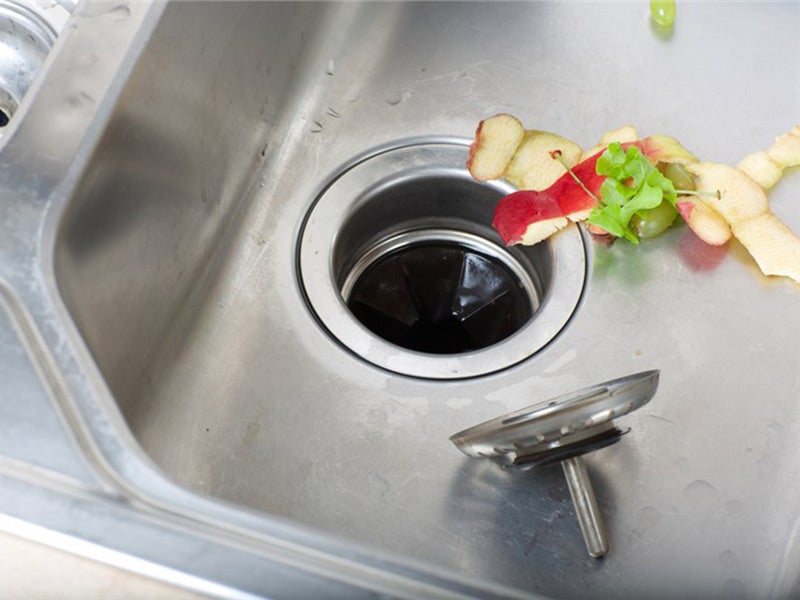 A home's garbage disposal is a valuable appliance that serves an important purpose: to keep organic food waste from clogging up the kitchen sink. Although garbage disposals are self-cleaning, like any home appliance, they do require occasional maintenance from time to time to keep them running at peak performance, and also to prevent foul odors from accumulating in the drain.
Four Seasons Heating and Air Conditioning is Chicagoland's leading HVAC and plumbing services company. In this article, our expert contractors share a step-by-step guide on how you can properly clean this important appliance for those that are hoping to extend the life and enhance the efficiency of their home's garbage disposal.
1. Learn What Not to Put Into Your Garbage Disposal
It would be much easier for you to keep your garbage disposal working effectively if you know the things that aren't supposed to be thrown in it. Some of the things that can dull the blades and cause clog your garbage disposal include:
Cooking Oil
Fruit Pits
Corn Husks
Onion Skins
Asparagus
Large Bones
Pasta and Rice
You may not immediately see the negative effects of throwing these things into your garbage disposal, but sooner or later, you may probably need professional plumbing services to fix it. For a more detailed list of things to avoid throwing into your garbage disposal, contact your appliance manufacturer or a Chicago plumbing company for more information.
2. Flush Your Garbage Disposal With Water
Every week or so, you can rinse out loose dirt, food waste, and grime by flushing your garbage disposal with water. Plug the opening of your garbage disposal and fill the sink with hot water until the water level is about three inches high. Next, pour in some dishwashing liquid or a few tablespoons of vinegar and mix it into the water. Once you've created your cleaning solution, remove the plug to let the water run through the garbage disposal. It is important to use hot water when doing this, to help break down the grease that gets accumulated in the pipes.
3. Pour Ice Cubes and Salt Down the Garbage Disposal
This trick might sound a little strange, but it actually works really well to remove debris and sludge around the inner walls and blades of the garbage disposal. To start, add two cups of ice cubes and one cup of salt straight into your garbage disposal, and then turn it on. Keep your sink's faucet running cold water down the disposal at the same time, throughout the entire process. Another advantage of this trick is that grinding the ice cubes will sharpen the blades of your garbage disposal.
4. Scrub Your Garbage Disposal Thoroughly
Scrub the garbage disposal thoroughly with a long-handled brush. You can manually remove the remaining debris and grime with just clean water and some dish soap. Finally, rinse the garbage disposal thoroughly with water.
After cleaning, you can also run vinegar and/or citrus peels through the garbage disposal to freshen it, and to effectively remove foul odors.
Professional Plumbing Services for Your Home's Garbage Disposal
Following these steps can help you keep your garbage disposal clean, fresh, and working at peak performance. In any case, be sure to contact professional plumbing services right away if you sense that your unit is not working properly for any reason.
If you're in need of top-quality, reliable, and professional Chicago plumbing company, contact us at Four Seasons Heating and Air Conditioning. Give us a call to speak to one of our friendly agents over the phone, or fill out our online form to schedule a free estimate in your home.
Save $35 on Any Repair Service
Repair service in hours, not days. Save $35 on any heating, cooling, plumbing, or electrical repair.
We're Ready to Help...Now!
Day or Night, 24/7, Count on Trusted Service From Four Seasons Heating, Air Conditioning, Plumbing, and Electric