Causes and Prevention of Carbon Monoxide Poisoning
By Four Seasons Plumbing & Sewer - June 6, 2018
Carbon monoxide is a tasteless colorless odorless gas that can be extremely harmful to your health. By understanding the dangers and causes of a CO leak, you can properly protect your home from this risk.
Poorly maintained heating systems are one of the major causes of carbon monoxide leaks, but no matter where the leak is coming from, Four Seasons wants you and your family to be protected from the health risks caused by carbon monoxide poisoning. We have created this Infographic to highlight the areas most at risk for carbon monoxide leaks and demonstrate the proper prevention steps your family should take to ensure safety and comfort all year round.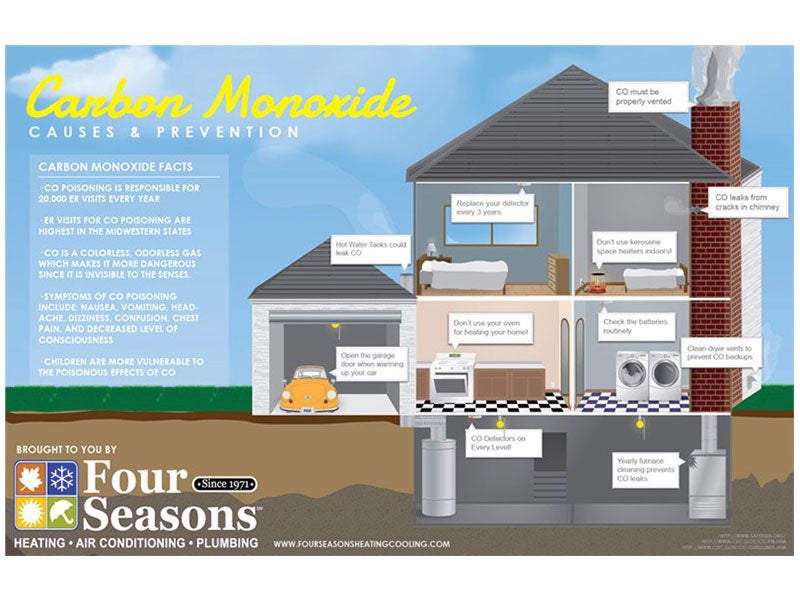 Save $35 on Any Repair Service
Repair service in hours, not days. Save $35 on any heating, cooling, plumbing, or electrical repair.
We're Ready to Help...Now!
Day or Night, 24/7, Count on Trusted Service From Four Seasons Heating, Air Conditioning, Plumbing, and Electric