Does Your A/C Need a Freon Boost?
By Four Seasons Heating, Air Conditioning, Plumbing & Electric - June 3, 2014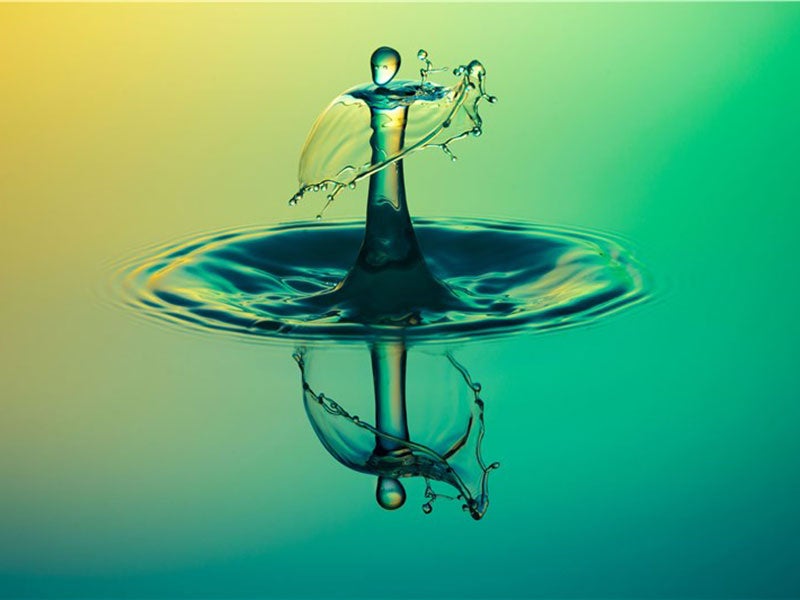 Even though the vast majority of households own an air conditioner, not many people understand how they actually work. To most homeowners, it's a mystery how the unit on their wall produces the precious cold air we all love so much during hot Chicagoland summers.
Less scrupulous HVAC companies take advantage of this fact, cashing in on homeowners' lack of A/C knowledge by selling them products and services they don't need. Because of this, it's important to dispel any misconceptions about how air conditioners work.
Does My A/C Need a Freon Recharge?
Air conditioners never need a Freon recharge unless there is an actual leak in your coolant line. Period.
An A/C operates in a closed system, meaning that throughout the cooling cycle, no Freon is consumed, used up, or expelled. If your A/C doesn't experience any leaks throughout its lifetime, the Freon that was loaded into your unit at the start will be the same Freon that is drained when it is replaced and recycled.
If a company ever tries to tell you that yearly Freon boosts will increase the efficiency of your A/C, hang up the phone!
Freon Refills & A/C Leaks
The only time your A/C will reasonably need a Freon refill is in the case of a leak. If there is a leak in your air conditioner and Freon is dripping out on the ground, call a certified HVAC professional to diagnose the problem. They will be able to repair the leak and replace any Freon that was lost.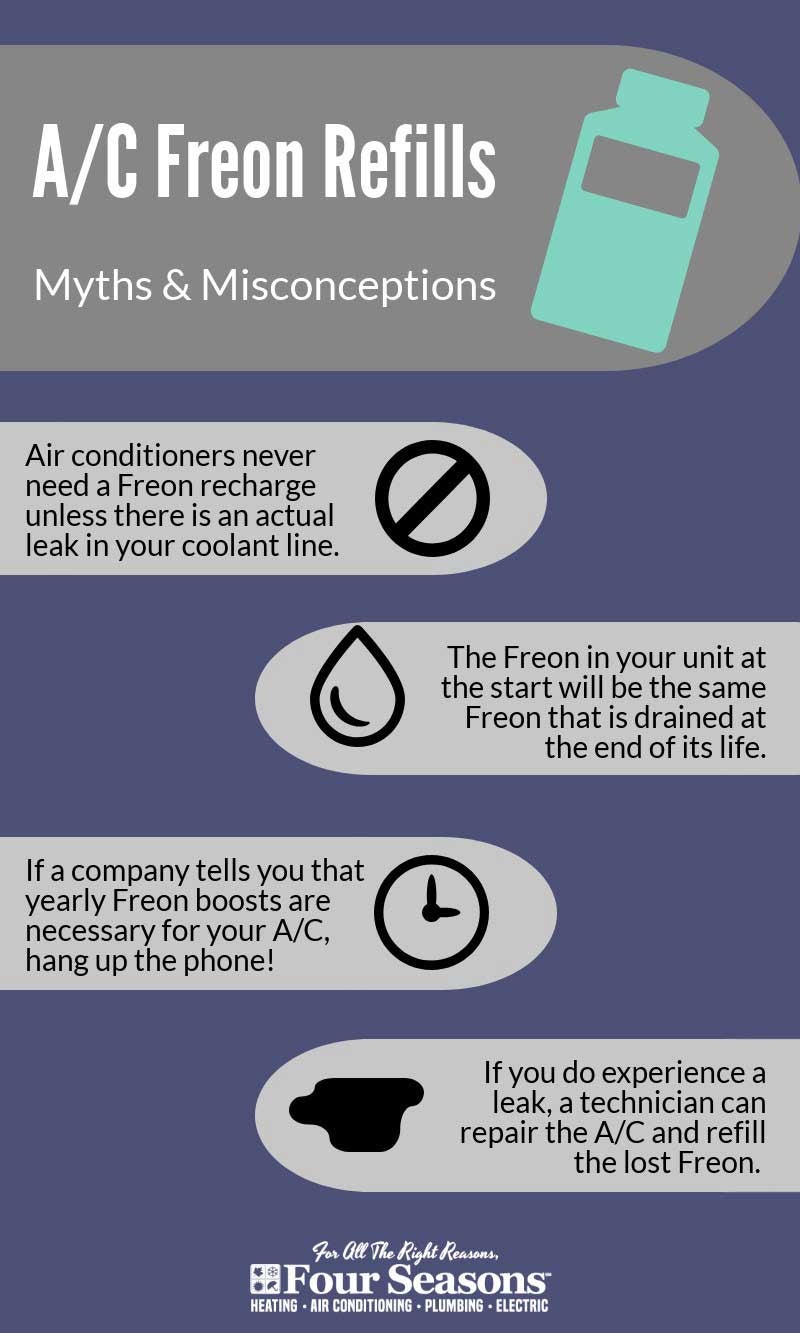 The best way to prevent A/C leaks is to get your yearly Four Seasons A/C Tune-up. If there is a leak in your coolant line, our technicians will be able to locate and repair the leak before it turns into a bigger issue.
Save $35 on Any Repair Service
Repair service in hours, not days. Save $35 on any heating, cooling, plumbing, or electrical repair.
We're Ready to Help...Now!
Day or Night, 24/7, Count on Trusted Service From Four Seasons Heating, Air Conditioning, Plumbing, and Electric