Don't Make These 3 Mistakes When Scheduling an A/C Tune-up
By Four Seasons Heating, Air Conditioning, Plumbing & Electric - May 21, 2014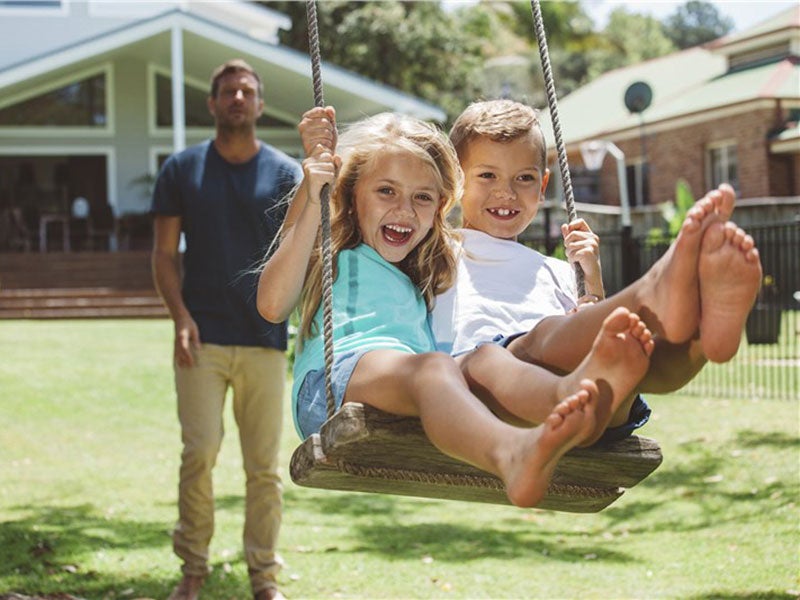 Annual A/C cleanings are an essential part of owning and operating an air conditioner in your home. Every year, Chicagoland homeowners get all sorts of coupons from contractors offering the same services at radically different prices.
With A/C tune-ups ranging from $40 to over $200, choosing the right contractor can feel daunting. Here are three mistakes to avoid when finding a company to perform your annual A/C maintenance:
Hiring Companies Without Guarantees
While general upkeep is the main reason to schedule your annual A/C maintenance, it's also important to get an A/C tune-up so a trained professional can inspect your unit for any malfunctions. A reputable technician will be able to locate components that are at risk of causing a breakdown in future months.
Companies that stand behind their work typically offer some sort of satisfaction guarantee or promise, ensuring that they will provide help if your A/C breaks down later in the year. What good is hiring an A/C technician to clean your A/C if they won't come back when your A/C breaks down on the hottest day of the year?
Be sure to hire a contractor that guarantees their work. At Four Seasons, for example, we guarantee that if your system breaks down after we perform yearly maintenance, we will return free of charge to correct the issue.
Hiring Companies With Poor Reviews
Before selecting a contractor for any project, it's important to investigate the history of the company. Google reviews, Facebook reviews, and sites like Angie's List and the Better Business Bureau are all good sources for reference.
Beyond that, ask your friends and family about the company you're considering, and use Google Maps to see if the company in question is working from a real office. Oftentimes, less reputable companies will post fake addresses on the internet, using abandoned buildings as their "headquarters".
Hiring Companies Based on Price Alone
When looking for a company that offers A/C tune-ups, many homeowners try to trim expenses by going with the cheapest option. While this works in certain scenarios, the cheapest is not the best when it comes to your A/C.
If the contractor you hire fails to clean your unit properly, you could be looking at a hefty repair bill later down the road. Going with the cheapest A/C technician won't necessarily save you money.
Furthermore, some companies offer tune-ups for the low price of $40 in order to get their foot in the door and then rack up your bill with hidden expenses and fees. The lowest price isn't always the best.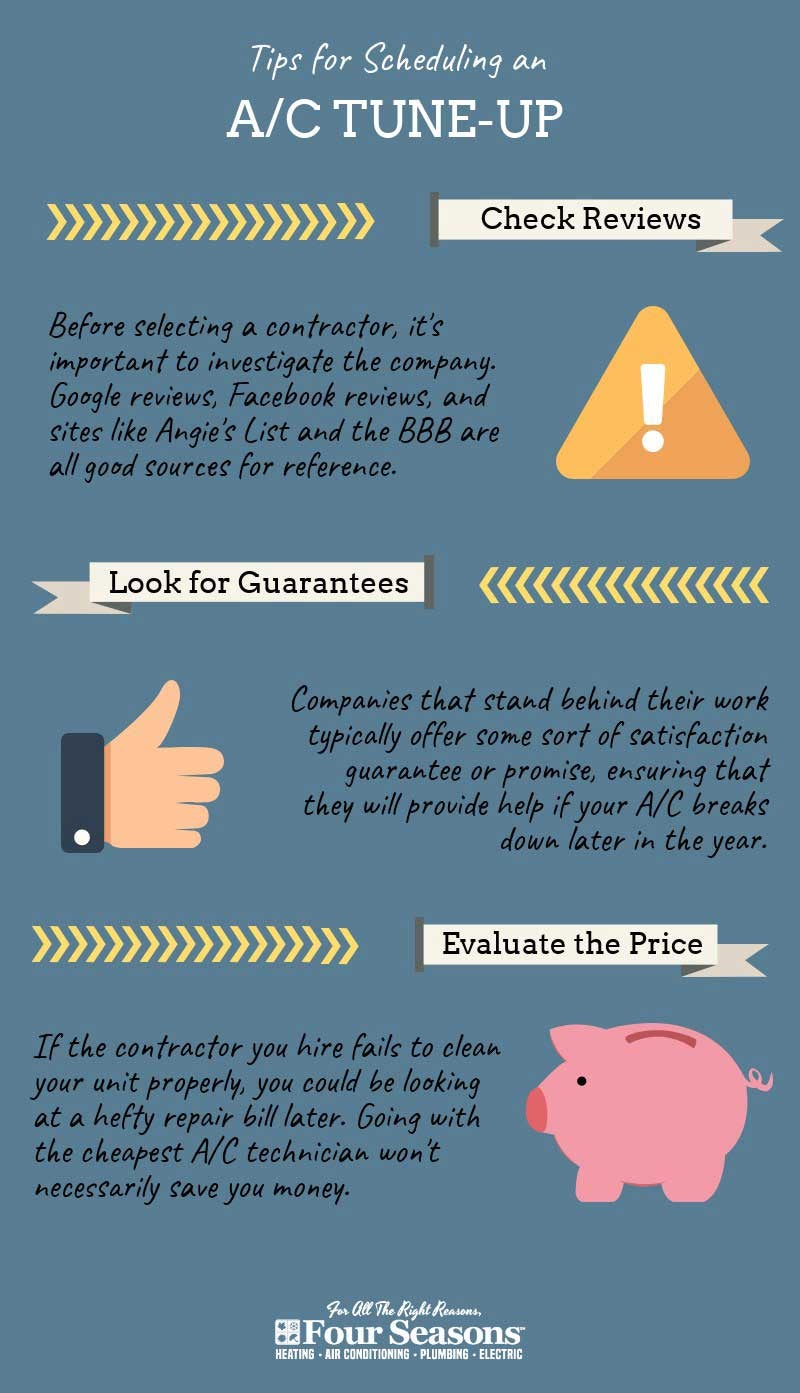 With so many A/C contractors to choose from, we're proud to be the safest choice in the Chicagoland area. We're A+ rated, Angie's List Super Service Award winner, honest, ethical, and affordable. Our trained technicians inspect, correct, tighten and calibrate every inch of your air conditioner to ensure it runs at peak condition all summer long. Keep your A/C healthy for years to come with a Four Seasons A/C Tune-up.
Save $35 on Any Repair Service
Repair service in hours, not days. Save $35 on any heating, cooling, plumbing, or electrical repair.
We're Ready to Help...Now!
Day or Night, 24/7, Count on Trusted Service From Four Seasons Heating, Air Conditioning, Plumbing, and Electric