Extreme Heat & Your Air Conditioner
By Four Seasons Heating, Air Conditioning, Plumbing & Electric - June 10, 2022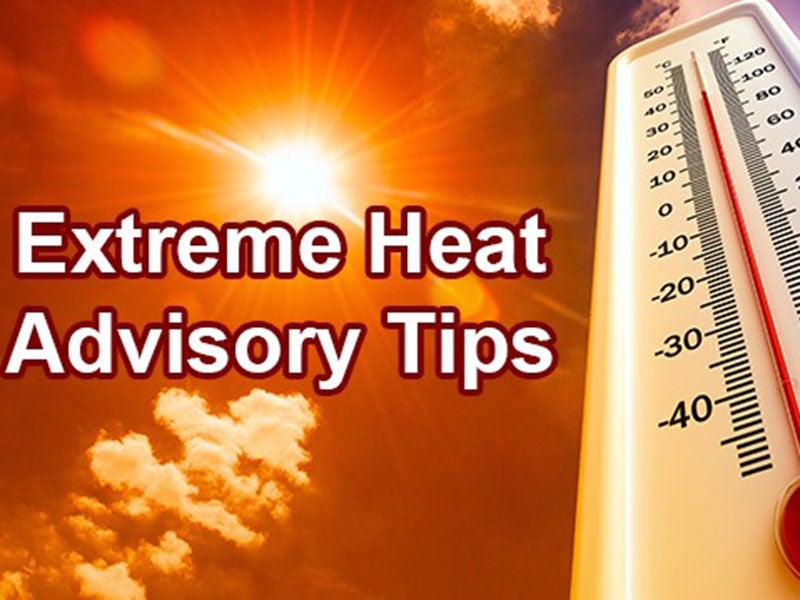 Be Prepared: Extreme Heat Is on the Way! Tips to Help You Save Money & Avoid Breakdowns
Temperatures are expected to rise into the high 90's across much of Chicagoland and the surrounding suburbs next week.
At Four Seasons it is our mission to keep our customers informed, and help you save money whenever possible. During peak temperatures, we see a lot service calls that could have been avoided by following a few simple steps at home.
Air Conditioners are designed to keep your home up to 20 degrees cooler than the outside temperature and are sized based on regional summer temperatures.
Extreme Heat and Your Air Conditioner
The extreme heat will cause your air conditioner to run continuously. This will not damage your unit.
Change your filter! If you have not changed your filter recently, stop what you're doing and change it! A dirty filter can cause your air conditioner to work harder and lead to breakdowns.
Your unit was designed and sized for the average regional temperatures we experience 98% of the time. Turning down your thermostat will not make it blow colder air. Set the thermostat to the temperature you want to achieve (76 degrees) and leave it set there.
When outside temps reach near or over 90 degrees, it is normal for the temps to go up in your home during the hottest part of the day.
Check your vents. If the unit is blowing cold air, the A/C is working as best as it can during the extreme heat.
Make sure your outside air conditioner has room to breathe and is clear from bushes, shrubs, etc., on all sides.
Once temperatures cool back down to normal summer temps, your air conditioner will catch up and resume its normal run cycle.
What You Can Do to Help Stay Cool:
​Close all windows, blinds, drapes, and doors in the entire home leading to the lower level.
During the hottest part of the day, turn off anything that produces heat such as stoves, dishwashers, lights, etc…
Check on family, friends, and neighbors who do not have air conditioning and who spend much of their time alone.
For more tips on extreme heat preparedness, visit: https://www.ready.gov/heat​
As always, we're here if you need us…Stay cool and safe!
Save $35 on Any Repair Service
Repair service in hours, not days. Save $35 on any heating, cooling, plumbing, or electrical repair.
We're Ready to Help...Now!
Day or Night, 24/7, Count on Trusted Service From Four Seasons Heating, Air Conditioning, Plumbing, and Electric