Furnace 101: What You Need to Know About Filters
By Four Seasons Heating, Air Conditioning, Plumbing & Electric - March 6, 2015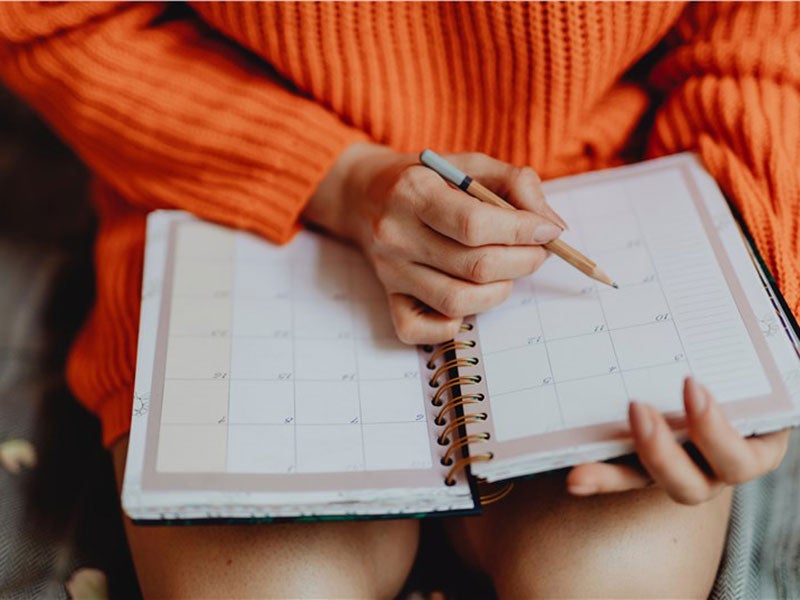 We only use our furnaces for a portion of the year. But did you know they never truly get a break? Air conditioning systems use furnace blower motors to move cool air through our ductwork. This means your furnace–and your furnace filter–is being used for the majority of the year even if you don't have your heat on.
Here are four things you should always keep in mind about your furnace filters:
They Need to Be Changed Regularly
Furnace filters need to be changed every 1-3 months, depending on the thickness. There are a number of complications that can arise from using an HVAC system with a dirty or clogged filter. During the summer, your outdoor A/C condenser could freeze. During the winter, your furnace could suffer from breakdowns.
They're Not Optional
You should never run your furnace without a filter. They are not optional, and trying to use your HVAC system without a filter can lead to breakdowns. Filters prevent dust, dirt, and debris from harming the internal components of the system. Don't go without this important protective layer.
They Can Be Bought in Bulk
Rather than buying one filter every couple of months or so, buy a large bundle of filters. Buying filters in bulk is cheaper overall, and it makes it easier to change them out. Furnace filters don't expire.
They Don't Have to Be Hard to Remember
Remembering to change out your filter can be difficult when you have a hundred other things on your mind. The easiest way to keep track of this important task is to put it on your calendar. With it noted on your phone calendar or wall calendar, it will be harder to forget!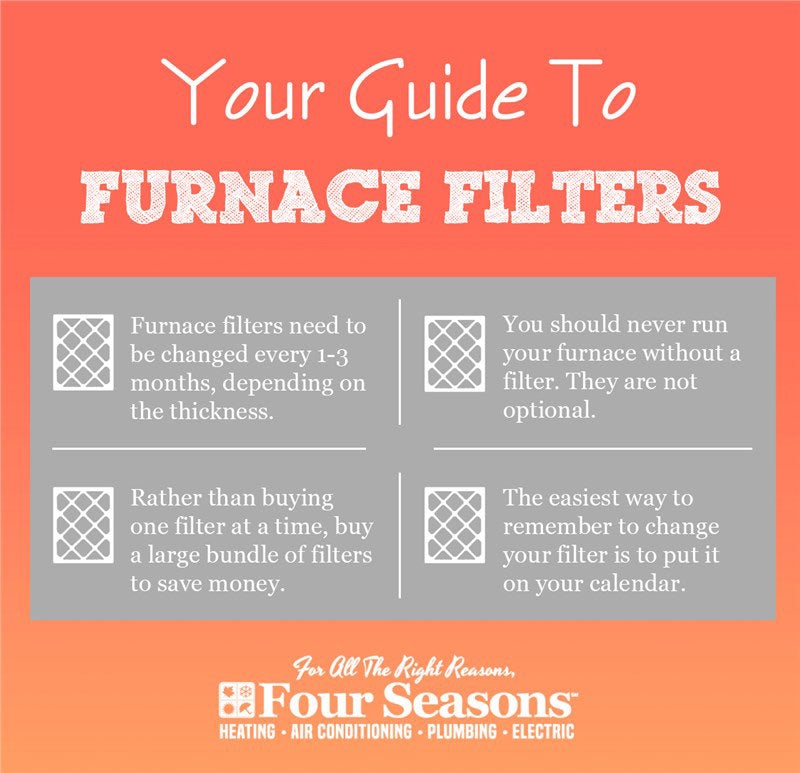 Changing out your furnace's filter is an important part of keeping your furnace healthy and efficient. To prevent breakdowns and increase your furnace's lifespan, schedule a Four Seasons Furnace Tune-up today.
Save $35 on Any Repair Service
Repair service in hours, not days. Save $35 on any heating, cooling, plumbing, or electrical repair.
We're Ready to Help...Now!
Day or Night, 24/7, Count on Trusted Service From Four Seasons Heating, Air Conditioning, Plumbing, and Electric