How to Tell if You Need an A/C Repair
By Four Seasons Heating, Air Conditioning, Plumbing & Electric - June 17, 2015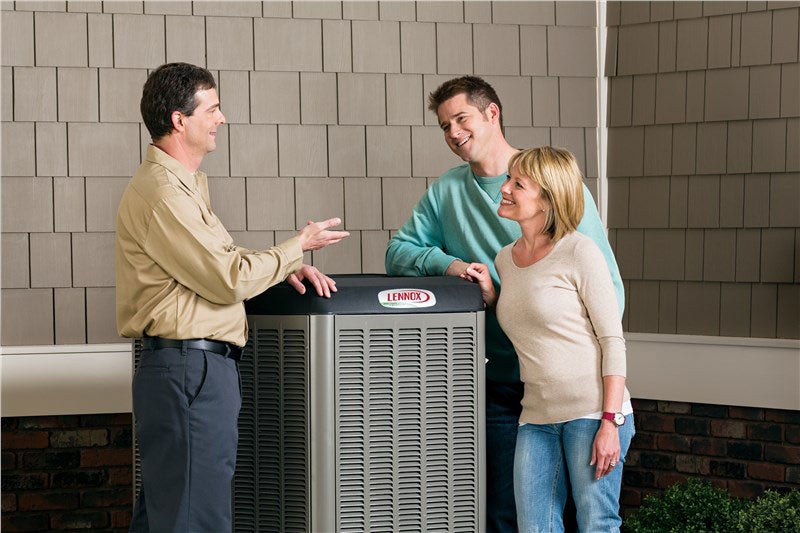 Air conditioners are normally expected to last for around fifteen to twenty years with yearly maintenance. When your A/C is reaching the end of its lifespan, it can experience difficulties and breakdowns that require repairs. With the help of a skilled technician, you can avoid the cost of an A/C replacement and get your unit humming again in no time.
Not all air conditioners need repairs for the same reason, and no single solution can solve every A/C problem. However, there are four common categories of A/C problems that we encounter frequently.
Your A/C Won't Turn On
There are times when an air conditioner condenser won't activate but the fan inside is still working. There are numerous reasons for this type of breakdown, from disconnected thermostats to circuit breaker malfunctions to debris such as sticks or leaves lodged inside. Depending on the cause of the breakdown, your HVAC technician can either provide a quick fix or evaluate a more serious problem.
There's a Loud Rattling Noise
Air conditioners aren't silent machines, but a loud rattling noise usually indicates a loose component or malfunctioning part. If your A/C starts to rattle, it's important to get it fixed as quickly as possible. If you let the issue go unchecked, you might be putting yourself on the line for a much larger repair down the road.
Your A/C Isn't Blowing Cold Air
Sometimes your A/C seems to be functioning fine but won't blow cool air. The unit hums and expels air like it is supposed to, but for some reason, the air is just not cold. Most of the time, this indicates that there is an issue with your unit's condenser.
There's Ice on Your A/C
If the filter or vents leading from your A/C condenser coils get clogged, ice can start to build up on your A/C. It's quite an odd sight! HVAC technicians are unable to work on a frozen unit properly, so make sure to turn off your A/C and let it defrost before your repair appointment.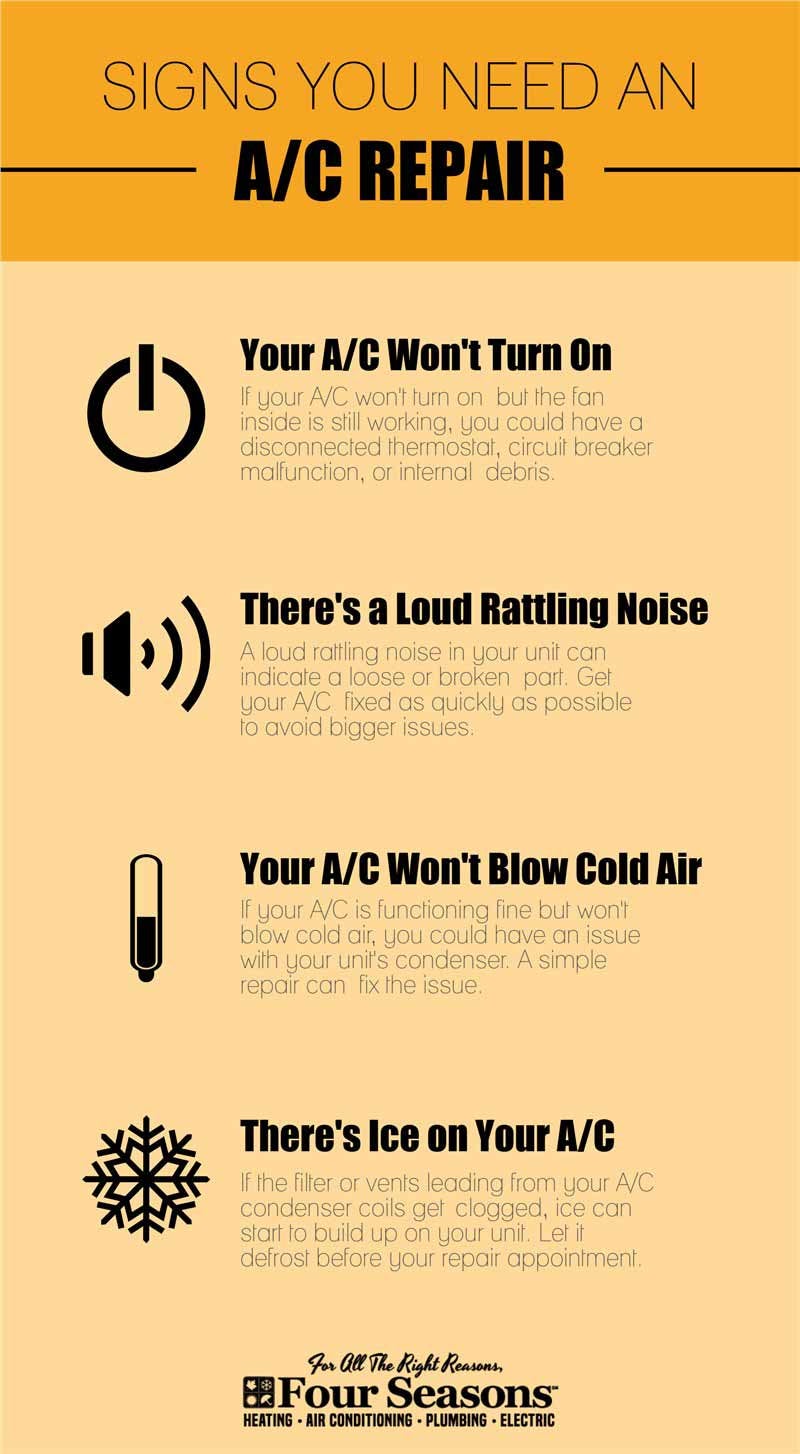 If your air conditioner is in need of repair, contact Four Seasons any time of the day or night.No matter what type of A/C is in your home, Four Seasons is ready to help!
Save $35 on Any Repair Service
Repair service in hours, not days. Save $35 on any heating, cooling, plumbing, or electrical repair.
We're Ready to Help...Now!
Day or Night, 24/7, Count on Trusted Service From Four Seasons Heating, Air Conditioning, Plumbing, and Electric