How to Use the "Hold" and "Run" Thermostat Buttons
By Four Seasons Heating, Air Conditioning, Plumbing & Electric - June 12, 2015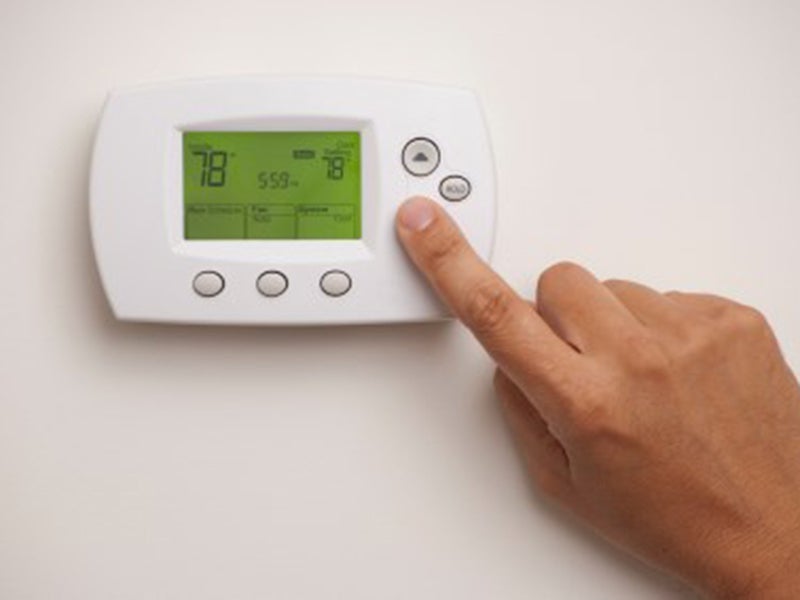 Programmable thermostats can be intimidating. Many of our customers are reluctant to let go of their old dial thermostats because they are simple to use, even though dial thermostats can waste money and energy. With a little knowledge, a digital thermostat can be just as easy to use as a dial thermostat!
Programmable thermostats are popular because they let you preset the temperatures you want in your home on specific days and times. You can set a different temperature for daytime and nighttime, for example. Or you can have the A/C shut off when you're away at work.
Programmable thermostats remove the possibility of user error. You can never forget to turn down the A/C when it's programmed to do so by itself!
How to Use the "Hold" and "Run" Settings
With digital thermostats designed to follow your set program, what do you do if you need to break the pattern? After all, everybody takes a sick day or enjoys a holiday from time to time. If your A/C is normally off during the day, do you have to reprogram your entire week to accommodate a temporary change of plans?
Nope! This is where the "Hold" button on your thermostat comes into play. By pressing "Hold", your thermostat will lock in the temperature it's currently at until you change it again.
When you are ready for your normal schedule to resume, simply press the "Run" button and return to your typical programming. Convenient, right?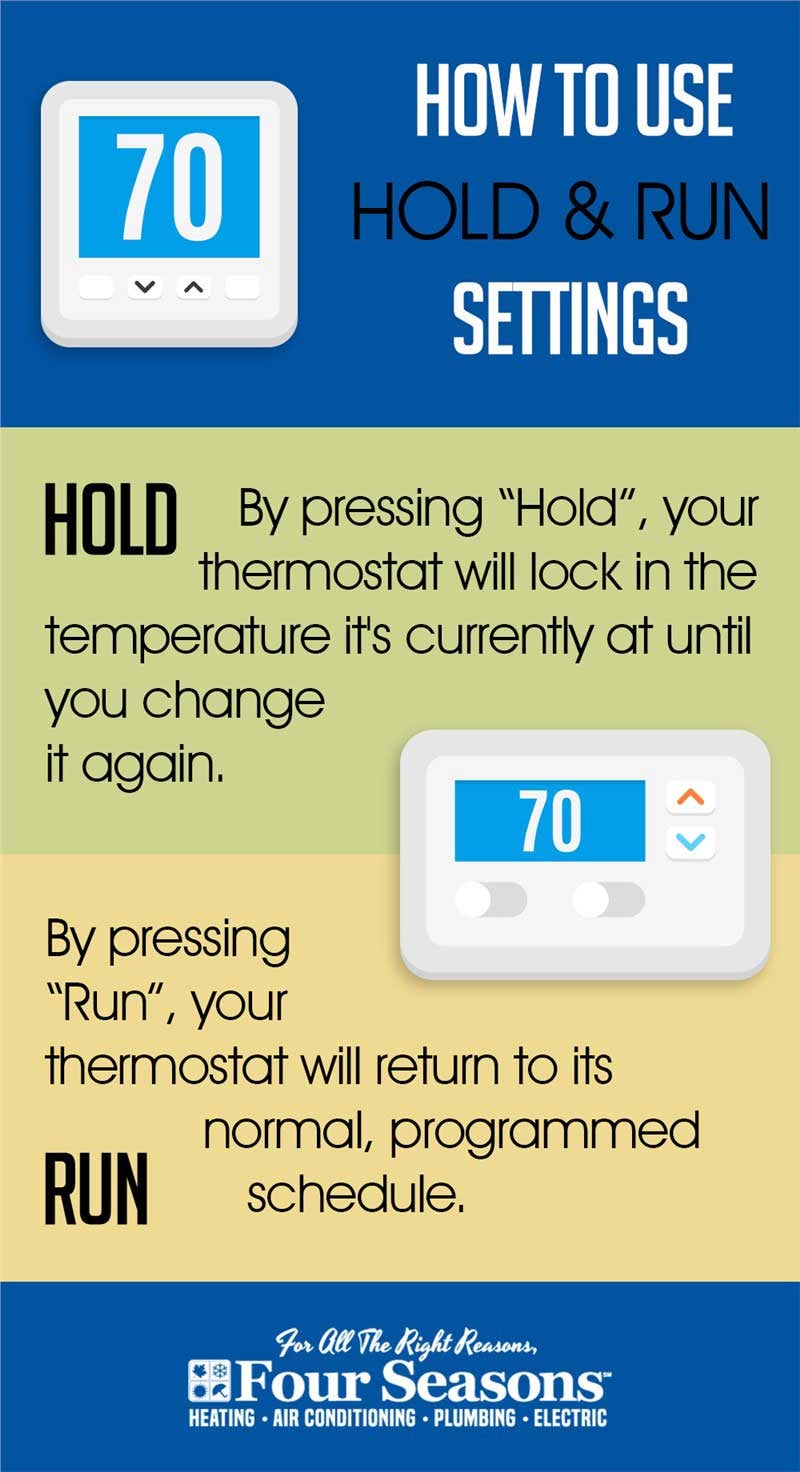 Programmable thermostats are a great technological innovation. If you love your programmable thermostat and want to take your home to the next level, consider a smart thermostat from Four Seasons. You can program your thermostat to the settings you desire while also accessing it through the internet and receiving service alerts directly to your phone. Get yourfree estimateon a smart thermostat today.
Save $35 on Any Repair Service
Repair service in hours, not days. Save $35 on any heating, cooling, plumbing, or electrical repair.
We're Ready to Help...Now!
Day or Night, 24/7, Count on Trusted Service From Four Seasons Heating, Air Conditioning, Plumbing, and Electric