By Four Seasons Heating, Air Conditioning, Plumbing & Electric - September 24, 2018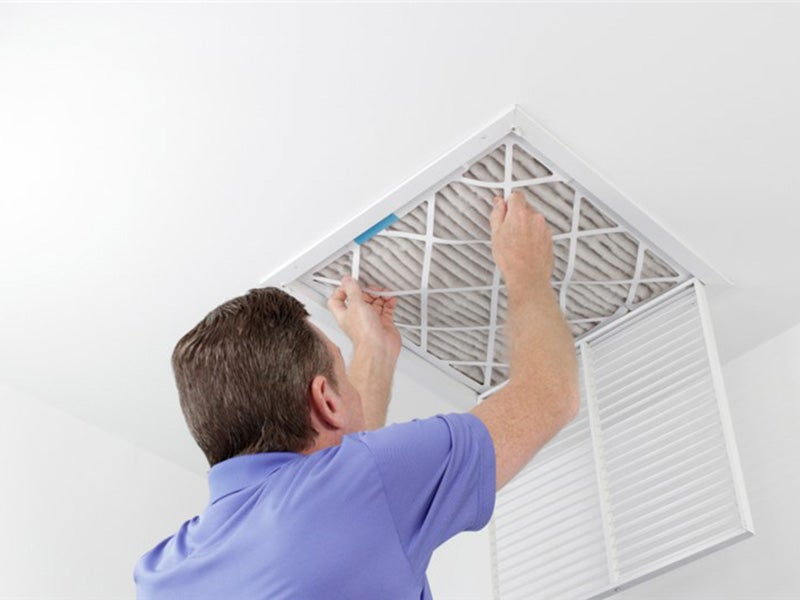 Despite the extra cost, time, and care that go into keeping a pet in our homes, for pet owners that love their animals, having a pet or two is a large part of what makes a home a home. Even so, knowing how to properly care for your home when living with pets is part and parcel of being a responsible pet and homeowner—and that includes our HVAC systems, which can often be overlooked when it comes to pet care and maintenance.
At Four Seasons Heating and Air Conditioning, we're experts in HVAC system repair, maintenance, and installation. We've helped countless homeowners with animals extend the life of their units while keeping their pets safe at home, and can help you learn what you can do to take better care of your HVAC system. To get started, take a look at these tips and tricks for keeping your climate control system running at peak efficiency throughout the year from our team of experts at Four Seasons Heating and Air Conditioning.
Keeping Fur, Dander, and Dirt Out of Your System
Living with dogs, cats, rabbits, and other animals inside your house can also mean living with fur, dander, and dirt, as well. This is bad news for your air ducts, which can become clogged and contaminated with the extra debris.
Whether your pet sheds a lot or hardly at all, make sure to bathe and brush your pet often to minimize the dirt, dander, and other allergens that can infiltrate your home. You should also take care to vacuum carpets, sweep and mop floors, and dust your furniture on a very regular basis to keep the stray hairs, dirt, and other substances from making their way into your HVAC system's air ducts.
Your pet can only stay as clean as the surrounding environment it lives in. Finally, your system does not need to work as hard when you're not around. Your pets can handle a larger temperature range more effectively, which allows for your HVAC to not work as hard.
Replace Your Filters Regularly
Part of the maintenance you'll need to do to keep your HVAC system free of pet hair and dander is to replace your HVAC filter on a regular basis. Debris, dander, fur, and other small particles get caught in the filters, which blocks the airflow through the vents. Replacing your HVAC filter every so often will ensure that your air conditioning unit is functioning at high performance all year round while enhancing the energy efficiency of your home.
Have Your Air Ducts Cleaned
The last thing to touch on is getting your ducts cleaned. Air duct cleaning is a complicated process and is best handled by professional HVAC repair and maintenance companies like Four Seasons Heating and Air Conditioning. Proper maintenance, including air duct cleaning, repairs, and other services are essential for the health of your HVAC system and can keep your unit functioning at top capacity now and well into the future, whether you have pets on the property, or not.
Getting Clean With Four Seasons Heating and Air Conditioning
Making sure your HVAC system is performing at optimum levels while keeping your pet safe is important. That's why we make sure that our highly trained technicians stay up-to-date on the most effective techniques for repairing, cleaning, and maintaining air conditioning units of all kinds, in homes with pets and without.
Since 1971, Four Seasons Heating and Air Conditioning has served our customers with a comprehensive range of quality services for HVAC systems in Chicagoland. We specialize in providing superior solutions to solve a variety of problems homeowners may have with their systems, including the problems that homeowners face when living with pets inside their homes.
If you'd like to learn more tips on keeping your HVAC system clean with pets at home, let us know. Give us a call now to speak with an agent about our HVAC services, including air duct cleaning and filter replacement, or schedule a free, in-home pricing estimate now by filling out our online form.
Save $35 on Any Repair Service
Repair service in hours, not days. Save $35 on any heating, cooling, plumbing, or electrical repair.
We're Ready to Help...Now!
Day or Night, 24/7, Count on Trusted Service From Four Seasons Heating, Air Conditioning, Plumbing, and Electric