Lowering Your Energy Bill With a Nest Thermostat
By Four Seasons Heating, Air Conditioning, Plumbing & Electric - March 4, 2022
Add insulation. Install new windows. Try insulated siding. Wear two pairs of socks. Homeowners are willing to explore any ideas when it comes to saving money on heating and cooling—but one little product can make a big dent in your energy usage while still allowing you to enjoy a comfortable temperature in home.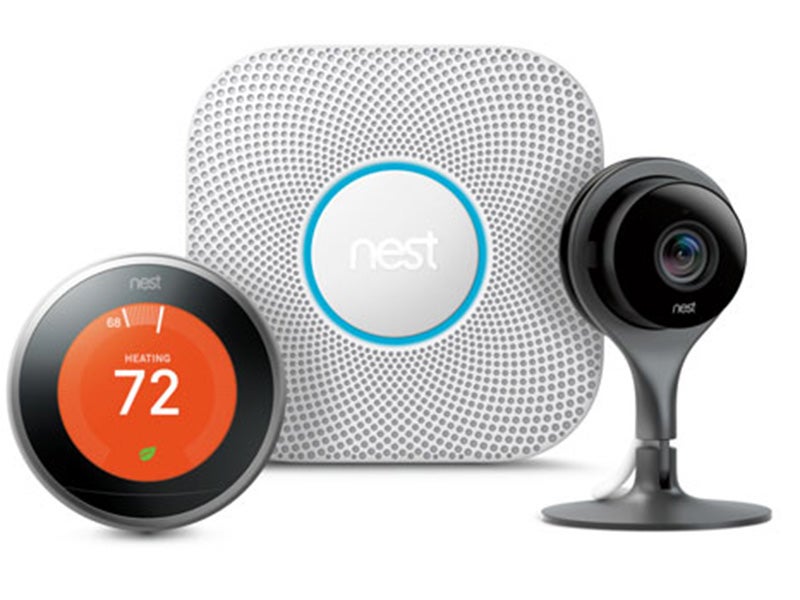 New windows and updated insulation can certainly help you save on heating and cooling costs, but they require a significant investment. Installing Nest thermostat, however, offers impressive energy savings with a small upfront cost, and the thermostat completely pays for itself in just a couple of years.
How a Nest Thermostat Saves You Money
When Four Seasons Heating and Air Conditioning started doing business in 1971, a thermostat with the functionality of a Nest would have sounded like something from a futuristic science fiction novel—but the future is here!
Installing Nest thermostat will help you save in the following ways:
The Thermostat is IntuitiveAfter you've used the Nest for about a week, it will learn your patterns and habits and will automatically adjust the temperature to suit those preferences.
You Can Change the Temperature from AnywhereDid you forget to turn the thermostat down before leaving? Would you like to raise the temperature because you know the kids are almost home from school? You can make any such adjustments from anywhere using the Nest app.
It Prompts You to SaveAs you adjust the thermostat, look for a green leaf. That leaf means you've selected a temperature that will help you keep your energy bills in check.
Reports Allow You Track Energy UsageDetailed reports let you see where you've made progress in reducing your energy usage as well as the areas where there is still room for improvement.
Comfort and ConvenienceWhile saving money is important, you also want to be comfortable in your home. The Nest allows you to find the perfect balance between comfort and responsible energy usage. Smart homeowners turn their heat down at night and then turn it back up in the morning. While this is a great energy-saving tactic, it's not fun waking up to a cold house. Nest learns your patterns and turns the heat up for you, so you can awake to a comfortable temperature.
You also won't have to worry about remembering to adjust the thermostat every day when you leave for work. Nest uses sensors and your phone's location to know when you're gone, and the thermostat will be adjusted automatically.
How Much Can You Save?
The average savings are 10-12% for heating costs and 15% for cooling costs. That's especially impressive when you consider the low cost of a Nest thermostat.
Contact Four Seasons Heating and Air Conditioning to learn more about this impressive technology and for a no-cost estimate on a Nest thermostat install. Give us a call today, or fill out our online form now to get started and start saving!
Save $35 on Any Repair Service
Repair service in hours, not days. Save $35 on any heating, cooling, plumbing, or electrical repair.
We're Ready to Help...Now!
Day or Night, 24/7, Count on Trusted Service From Four Seasons Heating, Air Conditioning, Plumbing, and Electric