What Does It Mean When My Home's 2nd Story Is Hotter Than the 1st Floor?
By Four Seasons Heating, Air Conditioning, Plumbing & Electric - January 28, 2019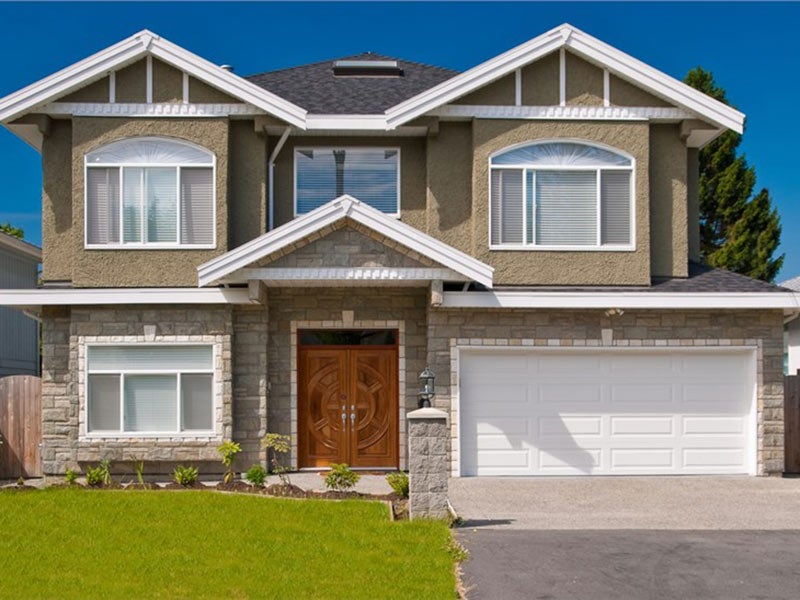 Basic science tells us that hot air rises while cold air sinks. This concept naturally also applies to the air inside your home. In fact, it's also a major factor in a common HVAC issue that happens when the upper levels of a home are hotter compared to the first floor.
If the space in your home's upper floors is rarely used, this doesn't seem to be much of a problem. However, when some bedrooms and important areas of the house are located upstairs, this can be a pressing issue that needs to be addressed immediately. At Four Seasons Heating and Air Conditioning, we've helped countless homeowners find solutions to solve their simple and complex HVAC system issues—including the very common problem caused by hot, rising air. In this article, your trusted Chicago HVAC company experts will discuss the different factors that may explain why there are imbalances in the temperature between your ground floor and the upper levels, and what you can do to solve the problem.
Issues With Your Air Conditioner
An air conditioning unit has an average lifespan of between 15 to 20 years. As your A/C goes through its natural wear and tear, it becomes inefficient over time and may not be able to sufficiently supply cold air up to the upper levels of your home. If you know that your air conditioner is failing, it's time to replace it with a newer one.
However, if your air conditioning unit is relatively new, it is highly recommended to call a reliable Chicago HVAC company which can inspect if some parts are broken or you just need a more powerful A/C for the size of your home. The right unit will evenly distribute climatized air into all areas of your home, granted that there are no leaks, cracks, or other problems that prevent your home from cooling or heating properly.
Air Duct Problems
The farther your air conditioner system is located from your upper floors, the more ductwork is required to make air flow through space. Over time, the ductwork may develop leaks and gaps which will lead to air getting lost within the network of air ducts, before making its way to the upper floors.
Aside from leaks in the ductwork, which can also be due to poor installation of the system, another factor lies on how clean the air ducts are. If the ductwork is full of dirt and debris, they may get clogged resulting in the inefficient flow of air. If you suspect that the problem in the imbalance in temperature within your home lies on the ductwork, have an HVAC technician conduct an inspection to know if it needs repair or air duct cleaning services.
Blocked Air Vents
Check the air vents in the upper floors and make sure that they are not blocked by any household items or furniture. By ensuring that your home's air vents are completely open and unobstructed, you allow the cool air to flow freely within the space.
Attic Insulation Issues
Your attic can be super hot especially during the summer days. With this, it is recommended to have a solid barrier or insulation installed to prevent the sun's heat from radiating towards the top floor of your home. When having insulation installed, make sure that the R-value which refers to the thermal resistance of the insulation is suitable for the climate of your location. You can simply use the U.S. Department of Energy's insulation map as a reference.
Other methods to reduce the heat from the attic include using rafter and soffit vents for improved ventilation, instead of just using an attic fan.
Hot Rooftop
The type of roof also affects the amount of heat that comes into your home especially on the top floors. Modern roofing materials are now designed to deflect heat energy and are made to meet high energy efficiency standards.
Your Trusted Chicago HVAC Company
If you are looking for HVAC specialists, who can help you determine the exact root of the problem, hire the professionals at Four Seasons Heating and Air Conditioning, with our decades of experience in the field, we are not only experts in inspecting your home's HVAC system, but also in providing installation, repair, maintenance, and air duct cleaning services.
To learn more about our services and how our team can help you, give us a call to speak with an agent today. Alternatively, you may reach us by filling out this online form to find out how you can book a free, in-home estimate and consultation.
Save $35 on Any Repair Service
Repair service in hours, not days. Save $35 on any heating, cooling, plumbing, or electrical repair.
We're Ready to Help...Now!
Day or Night, 24/7, Count on Trusted Service From Four Seasons Heating, Air Conditioning, Plumbing, and Electric