What to Look for in a Quality Furnace Installation
By Four Seasons Heating, Air Conditioning, Plumbing & Electric - January 18, 2019
The furnace of your home greatly influences the level of comfort that your family experiences while indoors. Because furnaces are a long-term,expensive, and very important purchase for the home, making sure you have the most quality furnace install possible is essential to your investment. Aside from buying a durable and efficient heating system, it is also important to hire a reliable, professional company that can provide a flawless same-day furnace installation.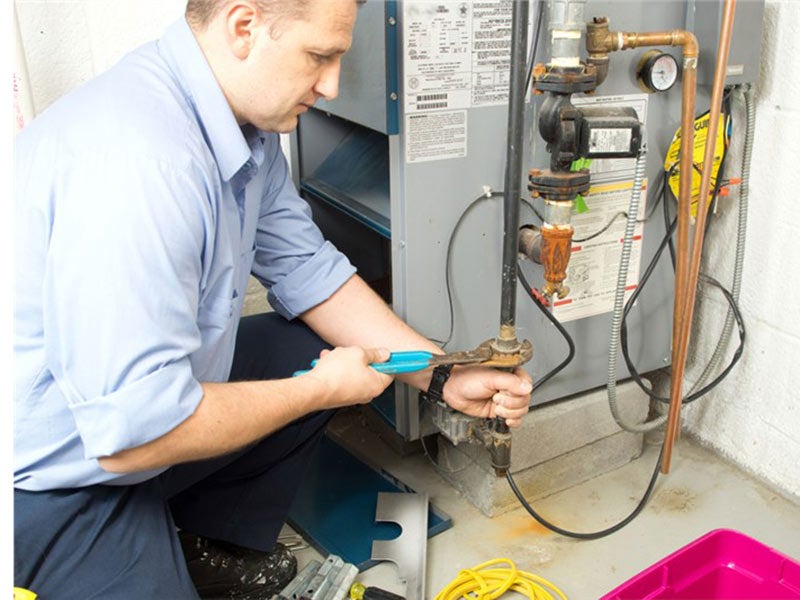 At Four Seasons Heating and Air Conditioning, we're experts in providing top-quality heating solutions and furnace repair services for our customers. In this article, our team takes a look at the many factors to consider when hiring a team of quality furnace installation experts to install a brand-new unit in your home, and how to choose a company that you can depend on to protect your investment now and into the future.
Comprehensive Furnace Installation and Repair Service
Choose a company that offers comprehensive furnace services, including the installation, repair, and maintenance of your furnace.These type of all-service providers should have broad and extensive experience when it comes to working on different kinds of furnaces and should offer reliable services and emergency services 24 hours a day, seven days a week. Companies like Four Seasons Heating and Air Conditioning that can perform effective same-day furnace installation and service your unit whenever you need it, you will be able to save yourself from future hassles.
Experienced, Certified Professionals
One of the top accreditation in the country is NATE (North American Technician Excellence) certification, which is widely recognized as the top certification in the industry. However, not all companies are particularly strict when it comes to hiring professionals with NATE certification or its equivalent, and often do not require such credentials for employment.
Experience is another important aspect of a qualified professional. If you want to significantly reduce the possibility of future hassles to protect your furnace from problems down the road, hire a company that hires only the most experienced and certified professionals in their crew, and ask for documentation proving their capability before hiring them to perform your furnace repair, installation, or maintenance.
Availability of Emergency Services
Your furnace company should be able to respond to your problems in case of emergency—whether it's the middle of the night, or over the holiday season.Some companies, like Four Seasons Heating and Air Conditioning, offer 24-hour emergency services 365 days a year. This gives our customers peace-of-mind to know that they won't have to wait days or even weeks if something goes wrong and that they can depend on us to be there for them—no matter what day of the week or time of the day or night.
Reliable Maintenance Program
Trustworthy companies provide great maintenance programs. In order to ensure optimum system efficiency, fewer repairs, and long-lasting heating system, providers offer regular maintenance. A quality furnace installation includes maintenance as an added benefit for customers.
Proper License and Documents
A licensed company that has all the legal documents and permits is most likely to provide quality furnace services. In the first place, the company wouldn't be able to obtain such requirements without meeting industry standards.
Meets Safety and Quality Standards
A good technician is aware of the different safety hazards relevant to the project and the ways to prevent accidents. Moreover, the company's experts must be knowledgeable of applicable codes such as NFPA, BOCA, NEC, IBC, NFC, and UBC
Your Trusted Provider of Quality Furnace Install
Four Seasons Heating and Air Conditioning is a reliable provider of furnace services such as repairs and same-day furnace installation for many years now. Aside from being a fully licensed company, our professionals are all experienced, certified, and background-checked. Because we care about our clients, we provide reasonable rates, flexible financing options, and industry-leading warranties for our quality products and services.
Some of the furnace services we offer include:
Installation
Repair
Maintenance
Air Quality Solutions
If you would like to learn more about these services and get a free in-home estimate, simply contact Four Seasons Heating and Air Conditioning today or fill out this online form for more information.
Save $35 on Any Repair Service
Repair service in hours, not days. Save $35 on any heating, cooling, plumbing, or electrical repair.
We're Ready to Help...Now!
Day or Night, 24/7, Count on Trusted Service From Four Seasons Heating, Air Conditioning, Plumbing, and Electric