What's Causing Your Brown Tap Water?
By Four Seasons Heating, Air Conditioning, Plumbing & Electric - August 25, 2021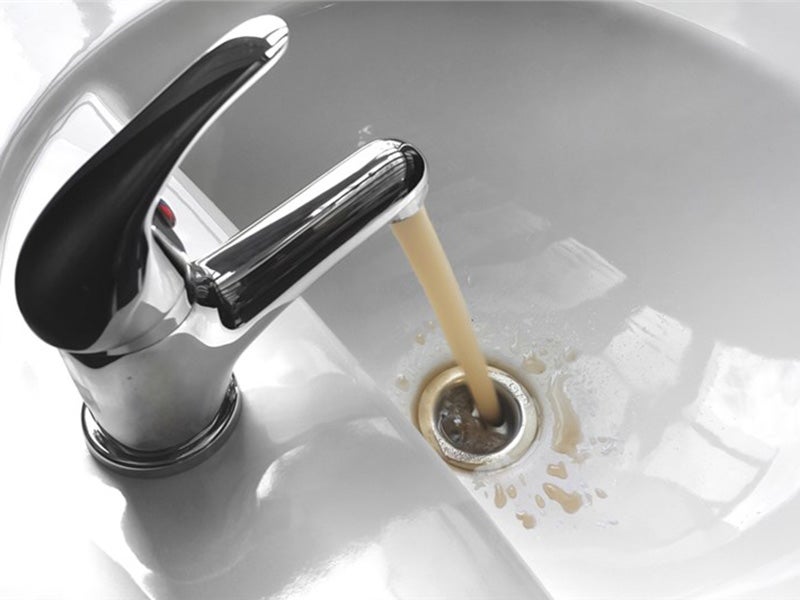 It's quite the shock early in the morning to turn on your shower or sink to find it spewing nauseous brown-colored water. It certainly brings the whole morning routine to a halt. After the initial surprise has passed, what do you do? Why is the water brown in the first place? Is it dangerous to the health of my family? Will it go away on its own? The questions go on and on, but what's most important is how you respond to this issue and restore clean water to your home.
Brown Water Origins
Chances are if you have brown water coming from your pipes, your problem is rust somewhere within your pipeline. Galvanized iron pipes can rust internally, and the rust flakes will dissolve in your water and turn it into unappealing shades of brown.
Furthermore, it could be your hot water tank causing the brown water. Water heaters have a sacrificial anode rod designed to delay rusting inside of the tank. If that sacrificial anode rod is entirely used up and not replaced, the inside of your hot water tank will begin to rust.
If it is a pipe, which pipe is rusting and where it's located in the pipeline is another question entirely. If you are hooked up to a municipal water source, it could be a rusty city line causing the problem. If not, then the pipe in question resides somewhere on your property. Call your city and ask if there have been any rusty water complaints in your area. If they haven't received any, it is time to call the professionals at Four Seasons.
Water Use in the Home
So, the water is brown. That doesn't mean that life can stop! It just means that much of the convenience of running water is going down the drain for a while. Don't wash your clothes in brown water, the rust will stain most bright colors and especially white. We do not recommend you cook or clean with rusty water either. Instead, we recommend going to Laundromats and purchasing large jugs of fresh water at your local convenience store to tide you over until the problem is resolved.
On the bright side, the toilet should work normally.
Contact the Professional Plumbers at Four Seasons!
Four Seasons offers 24-hour emergency plumbing repair throughout Chicagoland and Northwest Indiana. If you encounter rusty water and need an inspection of your plumbing system, trust the licensed plumbers at Four Seasons Plumbing & Sewer. Contact Us Today!
Save $35 on Any Repair Service
Repair service in hours, not days. Save $35 on any heating, cooling, plumbing, or electrical repair.
We're Ready to Help...Now!
Day or Night, 24/7, Count on Trusted Service From Four Seasons Heating, Air Conditioning, Plumbing, and Electric