Innovative Features and Quiet Operation Make This Heat Pump a Top Choice
The Lennox 14HPX is an affordable heat pump that boasts many of the same features found on more high-end units.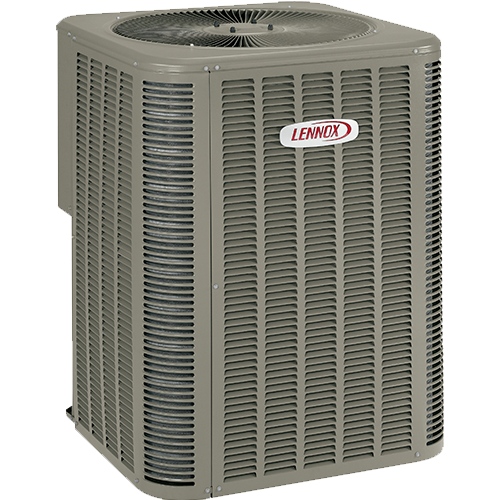 You could spend a small fortune in an attempt to reduce your carbon footprint while still enjoying reliable heating and cooling—but you don't have to. Four Seasons Heating and Air Conditioning is proud to offer the affordable, efficient Lennox 14HPX heat pump.
The unit was designed to be energy efficient without compromising effective heating and cooling. Our team provides expert installation of this and other units, and you can also count on us for regular maintenance or repairs.
Affordable and ENERGY STAR® Qualified
We want every homeowner to be able to afford a unit that will help them lower their heating and cooling bills. The 14HPX is an affordable alternative to higher priced units and provides many of the same impressive features and benefits.
Energy Efficiency
Enjoy lower utility bills all year long with the Lennox 14HPX, which boasts a SEER rating of 14 and an HSPF rating of 7.70.
A high-efficiency outdoor coil is precision-engineered to ensure efficient operation in any weather.
Quiet Operation
This heat pump won't interrupt the peace and quiet of your home.
You may expect an affordable unit to be loud, but the 14HPX achieves sound levels of just 76 decibels.
The direct-drive fan is expertly balanced to provide smooth operation without the rattling and shaking common in other units.
Home Comfort
You deserve a comfortable home no matter the weather outside, and that's what you'll get with the 14HPX.
On-demand heating and cooling in a budget-friendly heat pump? That's exactly what you'll enjoy with the reliable scroll compressor in the Lennox 14HPX.
Humiditrol® is our whole-house dehumidifier that works in tandem with our heat pumps to provide total comfort.
Impressive Performance
Get performance you'd expect from a top-of-the-line heat pump from the affordable Lennox 14HPX.
The PermaGuard™ cabinet ensures that rust and corrosion won't shorten the life of your heat pump.
Impressive, industry-leading warranties mean that you can count on Four Season Heating and Air Conditioning long after the installation is complete.
Ask Us for More Information on Our Top-Quality Heat Pumps
Make sure your home is ready for whatever the weather may bring. Contact us to learn more about the 14HPX and our other
energy-efficient heat pumps
. Call Four Seasons Heating and Air Conditioning today or fill out our simple online form to request a free, no-obligation estimate.
Recognitions & Certifications





We're Ready to Help...Now!
Day or Night, 24/7, Count on Trusted Service From Four Seasons Heating, Air Conditioning, Plumbing, and Electric