The Lennox XP13 Offers Affordability and Reliable Performance
Enjoy surprisingly quiet and unflinchingly reliable heating and cooling from this top-rated system.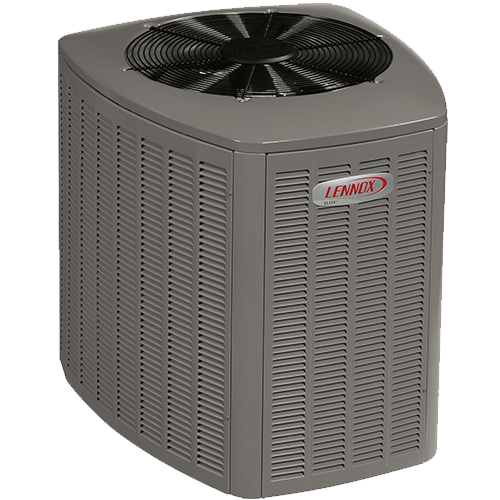 Since 1971, Four Seasons Heating and Air Conditioning has been committed to providing top-rated products to our customers. We only sell units from trusted manufacturers like Lennox, and the XP13 heat pump is an excellent choice that provides reliable heating and cooling and keeps up with Chicago's extreme temperatures.
When it comes to keeping your home comfortable, reliability is a must, and you can count on this energy-efficient heat pump to provide consistent performance while also helping to keep your utility bills in check.
A Smart Investment in Your Home
Some home improvements don't bring a return right away, but the savings from the Lennox XP13 will start paying you back from the very first utility bill. Enjoy energy efficiency and other features that make this heat pump a smart choice.
Energy Efficiency
This ENERGY STAR® qualified heat pump offers impressive SEER and HSPF ratings—both of which speak to the money-saving capabilities of the Lennox XP13.
The Lennox XP13 has a SEER rating of 14.5 and an HSPF rating of 8.70.
High-efficiency outdoor coil which decreases air resistance for additional savings.
The dual-fuel option allows the system to switch seamlessly between the heat pump and a natural gas furnace based on the current weather.
Quiet Operation
The Lennox XP13 heat pump proves that you don't have to sacrifice peace and quiet in order to enjoy a comfortable home. This unit achieves sound levels as low as 76 decibels even when in full operation.
Home Comfort
Chicago endures long, cold winters and hot, humid summer days. The XP13 can keep your home comfortable through all of it.
The scroll compressor ensures that you'll enjoy on-demand heating and cooling no matter the temperature outside.
Our whole-house dehumidifier, Humiditrol®, works with your heat pump to control humidity in your home along with the temperature.
Impressive Performance
You don't have to spend a fortune to get impressive performance. The XP13 is an affordable heat pump option that boasts many of the features seen on more expensive units.
PermaGuard™ Cabinet:

 

Your outside unit won't rust or corrode and will be strong enough to deal with even the toughest Chicago weather.
SmartHinge™ Design:

 

HVAC technicians will have easy access to perform repairs, cleaning, and maintenance to your heat pump.
Drainage Holes:

 

Don't worry about annoying puddling around your unit. The XP13 has drainage holes that direct water way from the heat pump.
Industry-Leading Warranty:

 

Lennox stands behind their products with the industry's best warranties.
Contact Us Today to Learn More About Our Top-Rated Heat Pumps
We've helped thousands of Chicago-area homeowners stay cool in the summer and warm in the winter with our high-performance
heat pumps
. Call Four Seasons Heating and Air Conditioning today or fill out our simple online form to request a no-obligation, in-home estimate.
Recognitions & Certifications







We're Ready to Help...Now!
Day or Night, 24/7, Count on Trusted Service From Four Seasons Heating, Air Conditioning, Plumbing, and Electric