Experienced Heating and Cooling Company in Lombard
From repairs to replacement, our professional technicians can improve the comfort of your home through HVAC services.
Lombard Heating and Cooling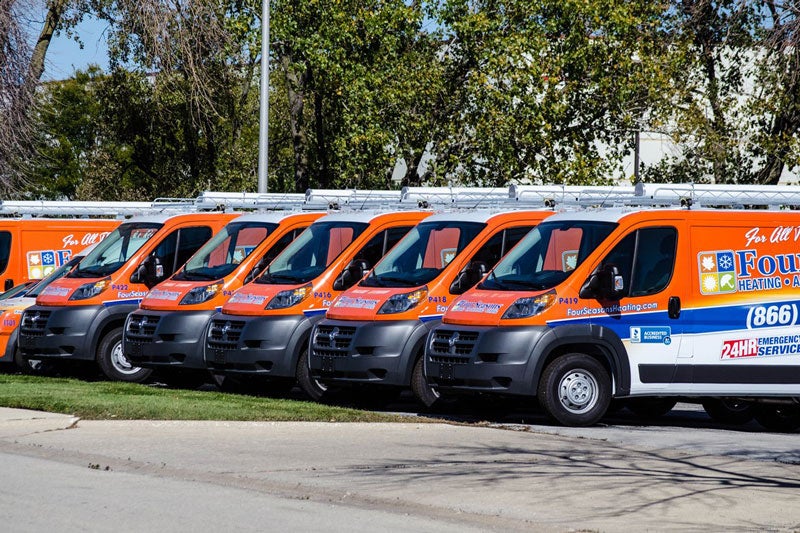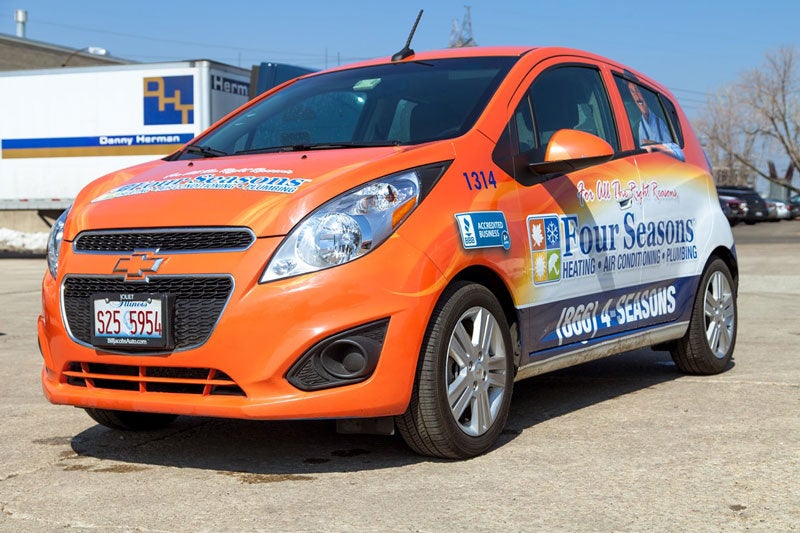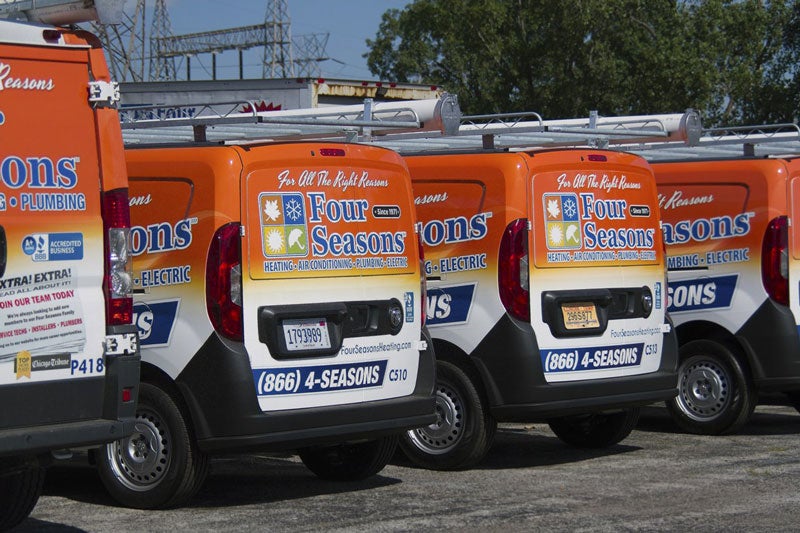 If you live in an older home, it's not unusual for your heating and cooling system to become less and less efficient. You could even find yourself in need of heating and air conditioning emergency services. Instead of letting the system get to this point, you should let the HVAC repair professionals of Four Seasons Heating and Air Conditioning come to your home. With all of our years of experience, industry knowledge, and state-of-the-art equipment, we make it easier than ever to keep your Lombard home comfortable—no matter the season.
At Four Seasons Heating and Air Conditioning, we have been providing professional heating services in Lombard since 1971, so you can trust us to deliver effective results. In fact, our dedication to superior service allows us to complete quick and efficient furnace replacement services with minimal disruption to your daily routine. If you need emergency heating repair instead, we can come to your home right away to work on your:
Furnace Blower Motor
Furnace Ignitor
Boiler
Heat Pump
Smart Thermometer
And more!
No one ever wants to be without air conditioning in the summer, and our Lombard HVAC company can come to the rescue if you end up with a broken home AC unit. However, they say that an ounce of prevention is worth a pound of cure, so we recommend that you schedule us to perform routine central air maintenance so that you'll never need to take advantage of our emergency AC repair solutions. With our extensive knowledge of AC units of all types, including ductless systems, you can trust that we know how to effectively maintain, repair, and replace your system properly.  
Emergency Heating and Air Conditioner Company
When you end up without heating or cooling this winter or summer, don't waste time searching for "24/7 emergency repair services near me." Instead, pick up the phone and contact Four Seasons Heating and Air Conditioning to request immediate service in Lombard. For less time-sensitive needs, you can simply take a moment to schedule your appointment through our online form.
Save $35 on Any Repair Service
Repair service in hours, not days. Save $35 on any heating, cooling, plumbing, or electrical repair.
We're Ready to Help...Now!
Day or Night, 24/7, Count on Trusted Service From Four Seasons Heating, Air Conditioning, Plumbing, and Electric