Cleaner, Fresher Air for Your Arlington Heights Home
Indoor air is often more polluted than outdoor air. Be the exception with our professional air duct cleaning and filtration!
Arlington Heights Air Quality Improvement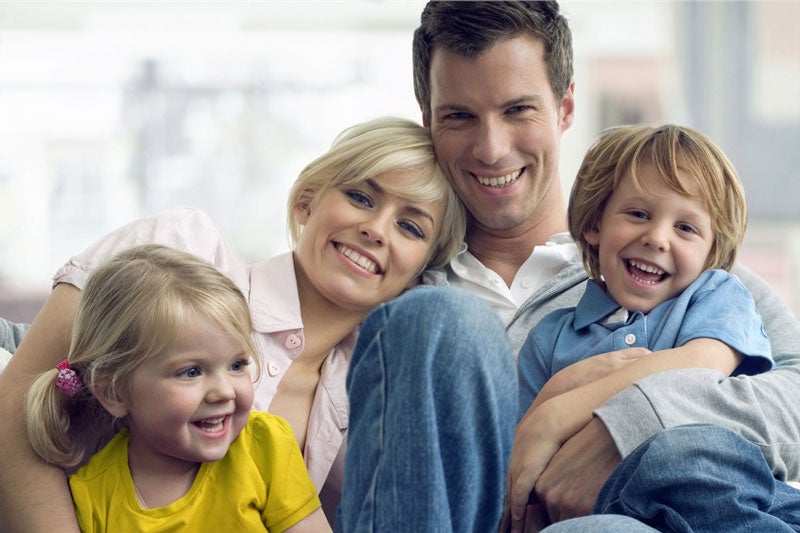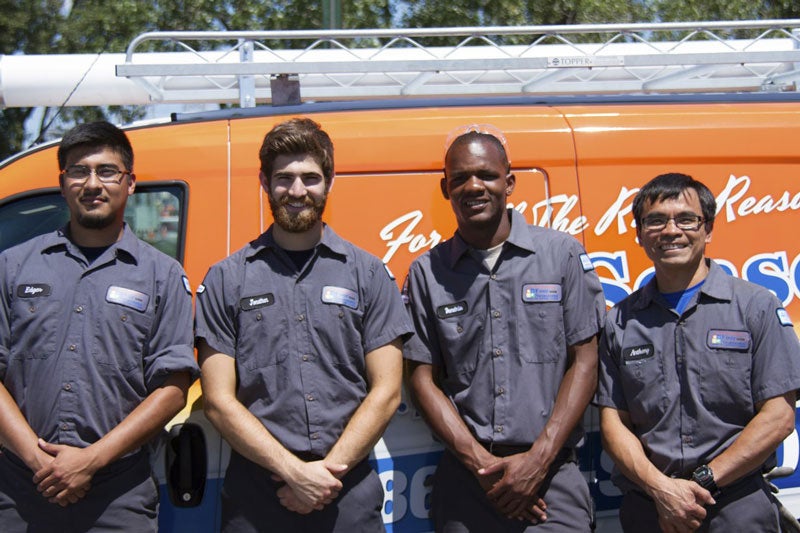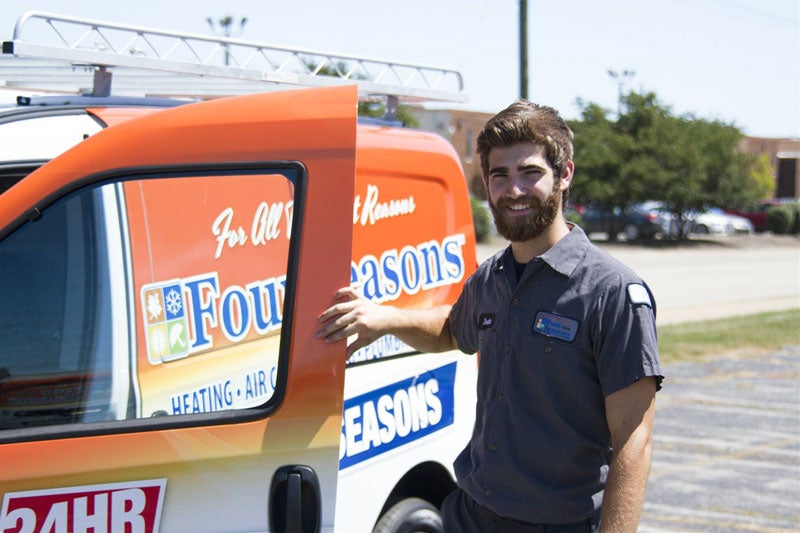 Did you know that the air inside your home may be some of the most polluted? Even in a large and industrialized city like Arlington Heights, indoor air quality is frequently worse than the air outside!
What does that mean for you?
It means that improving your family's life at home starts with improving air quality—something that Four Seasons Heating and Air Conditioning is pleased to provide. Based on your specific home, we'll recommend one or several of our indoor air quality products:
Air Cleaners

:

 Our air purification systems are installed within your air ducts and central HVAC system to filter out contaminants and purify the air you breathe.

Humidifiers

: 

Dry air can be just as irritating as contaminated air. Our humidifiers use Lennox Healthy Climate® technology to keep air from becoming too dry, which in turn 

promotes comfort

.
Arlington Heights Air Duct Cleaning
Before we install air cleaners, humidifiers, or even germicidal UV lights, we always recommend a thorough air duct cleaning in your Arlington Heights home. If your air ducts themselves aren't clean, even the best air purification systems won't be able to completely freshen things up.
Do we have your attention?
Then make sure you have perfectly clean air ducts—free from 99.97% of all dust and debris—by working with Four Seasons Heating and Air Conditioning! Our Arlington Heights air duct cleaning services are far more comprehensive than your typical HVAC contractor. We always provide:
Upfront, All-Inclusive, Flat-Rate Pricing

45+ Years of Indoor Air Quality Experience 

National Air Duct Cleaners Association (NADCA)

 Certification

Three-Stage HEPA Filtr

ation Systems

Equipment That Meets OSHA, EPA, and NADCA Standards

At Least 

4 to 7 Hours of Work from a Skilled Two-Man Crew

100% Satisfaction Guaranteed
Benefits of Clean Air Ducts
Polluted indoor air can exacerbate allergy and asthma symptoms in those with diagnosed medical conditions and can contribute to a musty, stale odor that's hard to ignore. By cleaning your air ducts in Arlington Heights, you won't just be improving air quality but also your loved ones' day-to-day life at home!
Find out more about our Angie's List award-winning indoor air quality services by giving Four Seasons Heating and Air Conditioning a call today. You also request your free, no-obligation cost estimate by submitting our quick online form now.
Save $35 on Any Repair Service
Repair service in hours, not days. Save $35 on any heating, cooling, plumbing, or electrical repair.
We're Ready to Help...Now!
Day or Night, 24/7, Count on Trusted Service From Four Seasons Heating, Air Conditioning, Plumbing, and Electric