How to Test Your Sump Pump
By Four Seasons Heating, Air Conditioning, Plumbing & Electric - September 13, 2022
Summer may be a long-awaited season for vacations, grill-outs, and family fun, but for homeowners in Chicago, summer means one more thing, too: rain. And lots of it! To avoid damage to your home during the upcoming rainy season, it pays to make all your preparations now, including the important task of testing your sump pump.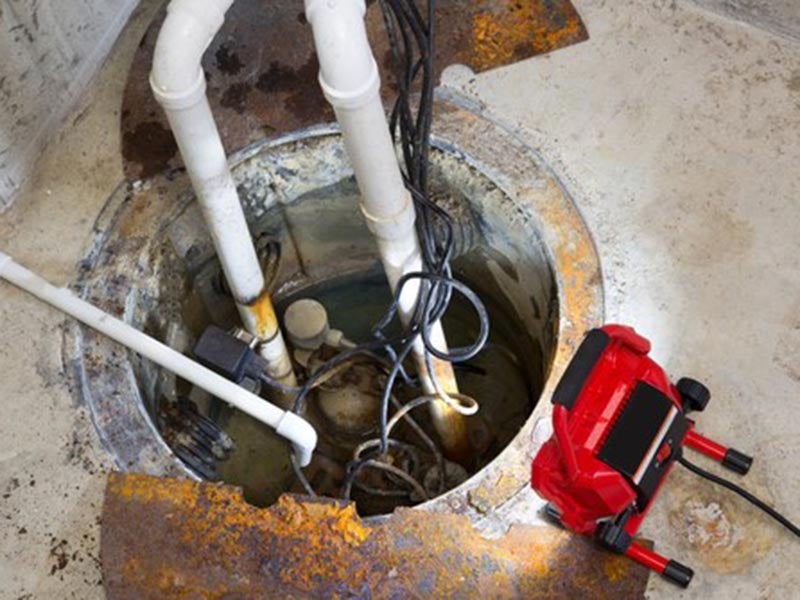 Not sure how to test your sump pump? Check out these simple tips to make sure your pump is working reliably before the summer storms hit.
Four Steps for Testing Your Sump Pump
Typically located in the basement, your sump pump removes water that seeps in and builds up in your home's foundation—which is especially critical during and after heavy storms. If your sump pump isn't working properly, pooled water can cause an array of small and large problems, from mold and mildew to rot and flooding.
Fortunately, testing your sump pump isn't terribly challenging in most cases. Just follow these four steps:
1. Check the Sump Pump for Damage.
The first thing to do is check the sump pump for any signs of damage. Take off the cover and look into the crock for any clogs, cracks, or another noticeable build-up, especially around the drain. Look for any obstructions and ensure that the check valve is in working order.
2. Examine the Drainage Pipe.
The next step to testing your sump pump is to ensure that there are no obstructions in the pipe that drains water away. If there are any clogs, remove the drain pipe and clean them out with a plumber's snake, wet-dry vacuum, or high-pressure nozzle.
3. Unplug the Pump Cord and Plug It Back In.
Your sump pump likely has two electrical cords: a floating cord, which plugs into the wall, and a pump cord, which plugs into the back of the float cord.
To check that these electrical components are working, unplug the pump cord from the float cord and then plug the pump cord directly into the wall outlet. Upon doing so, your pump should immediately activate with a whir or a hum, which indicates that it's working. If it's working as expected, be sure to return the cords to their original position.
4. Fill It With Water and Watch It Drain.
The final piece of the "how to test your sump pump" puzzle is to make sure that it actually drains water. Pour some water from a bucket into the sump pump and watch what happens. If it's functioning correctly, the switch will activate once the water level is high enough. Wait for the water to drain to make sure that the pump turns itself off as well.
Need a Second Opinion? Contact Our Chicago Plumbers for a Quick Sump Pump Inspection
If your sump pump fails any of these tests or if you aren't sure whether its performance is up to par, don't hesitate to contact Four Seasons Plumbing and Sewer! Our Chicago plumbers are fully licensed and trained in sump pump services of all kinds. They not only know how to test your sump pump but how to quickly fix any issues as well. Get started with your sump pump inspection and no-obligation cost estimate by calling or completing our simple online form now!
Save $35 on Any Repair Service
Repair service in hours, not days. Save $35 on any heating, cooling, plumbing, or electrical repair.
We're Ready to Help...Now!
Day or Night, 24/7, Count on Trusted Service From Four Seasons Heating, Air Conditioning, Plumbing, and Electric