Maintenance Tips for the Start of the New Year
By Four Seasons Heating, Air Conditioning, Plumbing & Electric - February 3, 2020
One of the biggest fears that homeowners face is a plumbing or sewage system failure. Plumbing leaks and sewage backups can cause major damage to a home that can cost hundreds, if not thousands of dollars to fix. While these are big enough headaches to deal with during normal business hours, after-hour plumbing emergencies can cause even more stress.
There's no going around it—a drastic leak or backup outside of business hours will require the use of an emergency plumber. These plumbers can be hard to find, but there are reputable and trustworthy companies you can call for fast assistance and top-quality services at any hour of the day or night.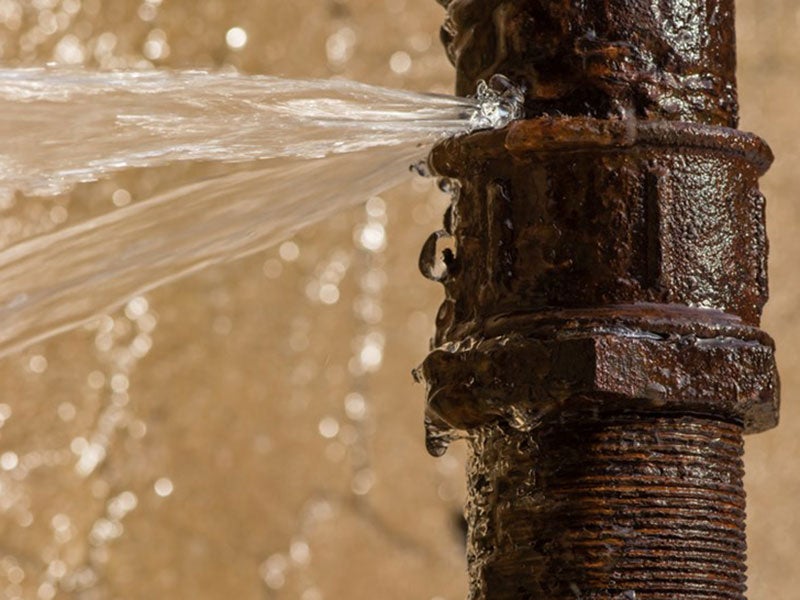 At Four Seasons Plumbing and Sewer, we are proud to provide emergency plumbing services around the clock—or whenever our customers need us. We also provide maintenance services that help to prevent plumbing disasters and save you money in the long run. While not all plumbing emergencies are preventable, many of them are—and there are ways to help prevent or dramatically reduce the risk of experiencing a major plumbing failure in your home. Today, we are going to look at some common maintenance tips for your plumbing system to keep you protected from premature failure throughout the new year.
Check Pipes for Leaks
To help avoid future leaks and prevent mold growth, you will want to check all of your exposed pipes for small cracks that might turn into bigger problems later. Most leaks start out small and are almost undetectable. Whether they're large or small, any leaks that you find will need to be repaired. In addition, any water that has accumulated around the pipes will need to be dried out and inspected for mold growth. If you notice a leak in a pipe, call a plumber immediately to minimize the damage now and later.
Fix Leaky Faucets
Your home is equipped with many different faucets, both inside and outside. Ensure that you take some time and check all faucets for any leaks and make the necessary repairs needed to stop water from dripping. Not only does this run up your water bill and wastewater, but it can also cause mold growth and damage to fixtures.
Check Water Pressure
The water pressure in your home may be one of the last things you think of, but it will make a world of a difference once it's regulated to a more efficient flow. Your water pressure can be checked with a water pressure gauge, and if it is found to be too low, you will need to have a plumber check your lines to ensure there is not a leak.
Remove and Clean Your Showerhead
Once a year, you will want to remove your showerhead and clean it out. Over time, hard water deposits can build up in a shower head which can reduce or disrupt the flow of water from the shower. A quick soak in a cleaner or vinegar should help to get the showerhead functioning like new again.
Drain Your Water Heater
Another yearly maintenance task that you will want to complete is draining your water heater. Water heaters can accumulate sediment at the bottom of the water heater which can lead to damage over time. Follow the draining procedure for your water heater to have it properly maintained.
Unclog Slow Drains
If you have started to notice a drain that has become slower over time, you will want to take the necessary actions to get it unclogged now before it becomes a bigger problem. This can be done using a snake, drain cleaner, or by a professional plumber. Slow drains can lead to nasty backups if not properly unclogged.
Emergency Plumber Services in Chicagoland
Since 1971, Four Seasons Plumbing has put customer service and industry-leading products at the forefront of their business. This has led us to become one of the leading Chicago plumbing and sewage companies over the past few decades. With fully trained, professional plumbers available 24/7, you can rest assured that you are always covered. For more information about our emergency plumbing services for homeowners in Chicago, don't hesitate to give us a call now. Or, if you're interested in receiving a fast estimate, schedule an in-home visit with one of our team members now by filling out our online form.
Save $35 on Any Repair Service
Repair service in hours, not days. Save $35 on any heating, cooling, plumbing, or electrical repair.
We're Ready to Help...Now!
Day or Night, 24/7, Count on Trusted Service From Four Seasons Heating, Air Conditioning, Plumbing, and Electric