We Keep Boilers Running Smoothly and Spot Problems Early
Maintenance extends the life of your unit and detects issues before they lead to costly repairs.
Homeowners throughout the Chicago area rely on their heating system to keep them comfortable during the area's impressively severe winter weather, and that means keeping your boiler in proper working order. The majority of boiler failures are due to poor maintenance. Extend the life of your system and avoid costly repairs with a boiler maintenance program from Four Seasons Heating and Air Conditioning. Since 1971, we've earned the trust of area homeowners by providing quality HVAC services throughout the Chicago area, and we hope to have an opportunity to earn yours as well!
From new furnaces to our affordable maintenance programs, we can help you maintain a comfortable home and enjoy exceptional energy efficiency. Our fast and reliable services are performed by highly trained technicians, so you can be sure of expert service. Our A+ BBB accreditation and numerous industry awards are testaments of our commitment to earning 100% customer satisfaction on every job.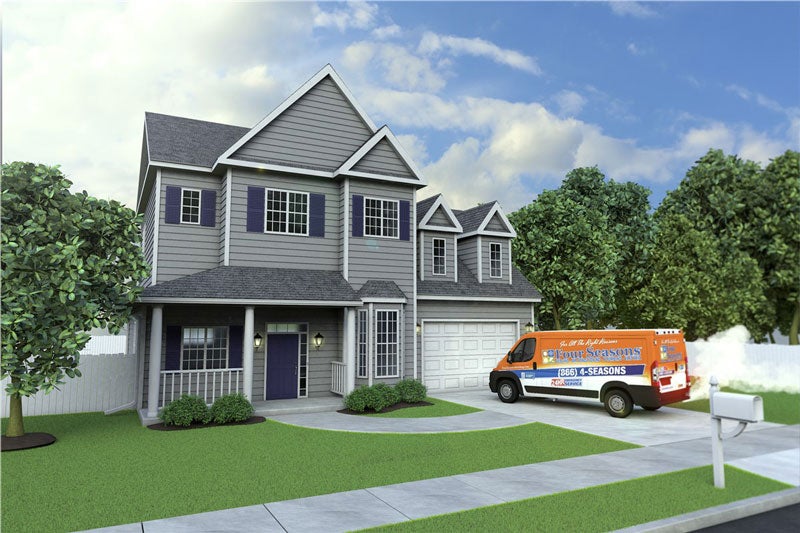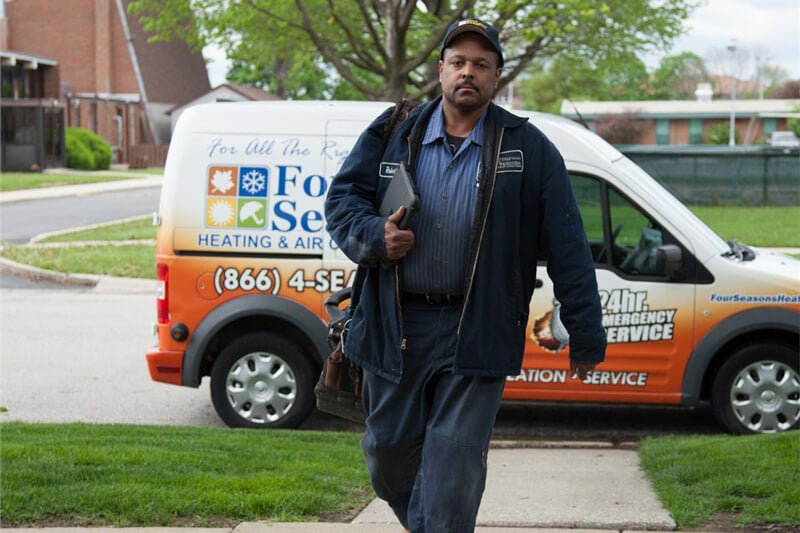 Chicago's Boiler Maintenance Professionals
Some homeowners don't appreciate the importance of boiler maintenance. To help them understand, we ask them if they bring their cars in for regular oil changes and tune-ups. You wouldn't risk the investment you've made in your car by ignoring routine maintenance, so don't risk the investment you've made in your heating system. Regular boiler maintenance helps us to:
Discover Potential Problems: Our technicians are trained to spot issues that could lead to huge repair bills if left unchecked. If we identify these issues early enough, we can help you avoid costly repairs.
Improve Energy Efficiency: A boiler that isn't in top condition has to work harder just to maintain a comfortable temperature in your home. That means it will cost more. Keep your system running smoothly to enjoy maximum efficiency.
Extend the Life of Your System: Proper maintenance extends the life of your boiler. Schedule regular, affordable maintenance, and get additional years of service from your boiler.
Four Seasons Heating and Air Conditioning is the top choice for boiler maintenance and repairs. We offer:
Outstanding customer service
24/7 emergency repair service
Same-day service
Maintenance and repairs on any brand
Up-front pricing
Highly trained technicians
Lifetime repair guarantee
Schedule Your Boiler Service Today!
The combined efficiency and comfort of radiant heat make it a popular choice for a wide range of local homes, and Four Seasons Heating and Air Conditioning is the company that you need for 
professional boiler service
. If you'd like more information on the products and services that we offer, give us a call today! You can also connect with one of our experienced technicians by filling out our online form now.
Schedule Your Appointment
Ready to get started? Please fill out the form below and a member of our team will be in touch shortly!
We're Ready to Help...Now!
Day or Night, 24/7, Count on Trusted Service From Four Seasons Heating, Air Conditioning, Plumbing, and Electric