We'll Clear Sewer Clogs Quickly and Affordably
Don't wait until further damage occurs, contact us at the first sign of a clog.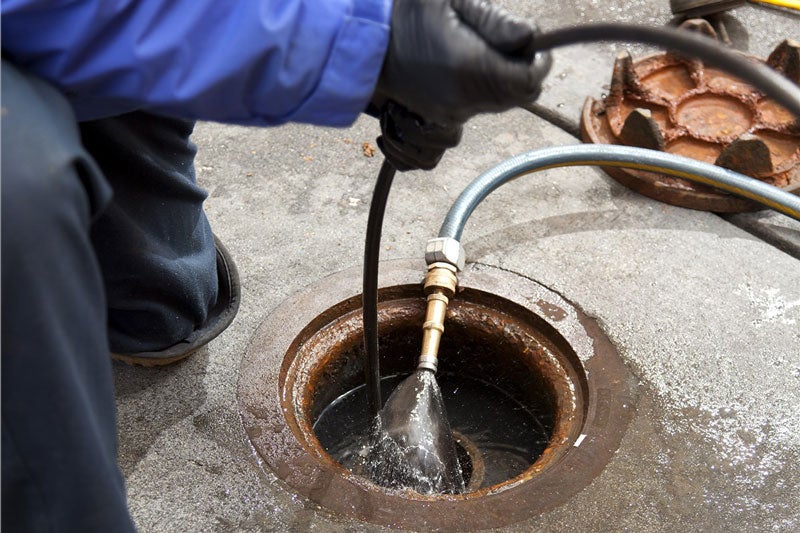 Bolingbrook Sewer Rodding
When dealing with a clogged sewer, some homeowners are inclined to put off calling in a professional, but that can turn out to be a costly mistake. Bolingbrook sewer rodding is relatively inexpensive, particularly when compared to the cost of repairing a burst pipe that may occur as a result of the clog. Instead of ignoring the problem, call the trusted, affordable services of Four Seasons Plumbing.
Since 1971, our family-owned business has provided expert services and superior customer care. Our commitment to quality has earned us A+ accreditation from the Better Business Bureau, the Angie's List "Super Service" award, and a reputation as Chicagoland's most trusted plumbing service contractor. For fast, reliable service, Four Seasons Plumbing is the smart choice.
What Is Bolingbrook Rodding?
Rodding is a method of Bolingbrook sewer cleaning that is quite effective at clearing clogs. The procedure involves inserting a cable into the pipe. Attached to the cable is a motor-powered head that is the same size as the pipe. As the flexible cable works its way through, clogs are broken into small pieces by the mechanical head. Any pieces left behind are small enough that they will eventually be washed out.
Is Bolingbrook Rodding the Right Choice for You?
Rodding is one popular method of clearing clogs. Other options, such as water jetting, could be a better choice. Our professional plumber will explain the different methods and help you choose the one that makes the most sense for your situation.
Bolingbrook Sewer Repair Professionals
Four Seasons Plumbing has served the community for nearly 50 years. Since day one, we've provided outstanding service to every customer by offering impressive benefits including:
Expert Plumbers: All of our plumbers are fully licensed and have years of experience.
Affordable Prices: Our competitive prices mean you never have to overpay for quality Bolingbrook sewer repair.
Financing: Simple financing, including 0% interest options, make it easier to budget for the work you need.
Fast Service: We offer same-day service in most cases.
After-Hours Service: We're available 24/7 for emergency service, and we never charge an extra fee for night or weekend calls.
Learn More About Our Bolingbrook Plumbing and Sewer Services
Keep your sewer system in working order and prevent costly repairs with our reliable services. Contact us to learn more about our
Bolingbrook plumbing and sewer services
or to schedule an in-home consultation. Call Four Seasons Plumbing today, or fill out our brief online form now to get started.
$50 off Main Sewer Line Rodding
Keep the water flowing in your home and remove blockages, backups, or obstructions with our sewer rodding service.
We're Ready to Help...Now!
Day or Night, 24/7, Count on Trusted Service From Four Seasons Heating, Air Conditioning, Plumbing, and Electric