Your Quiet and Reliable Heat Pump
Improve the comfort level in your home with the ultimate control and reliability.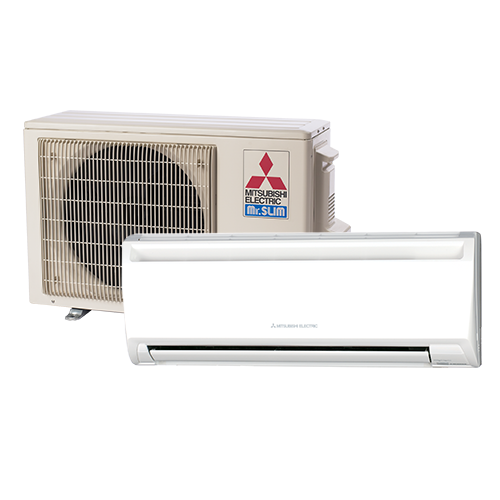 Instead of dealing with the high costs of heating and cooling your home with your furnace and air conditioner all the time, you should consider the benefits of implementing a heat pump system to keep your home comfortable on moderate-weather days. However, you shouldn't choose just any heat pump, so make sure to do your homework. If you want great results, come to Four Seasons Heating and Air Conditioning to find out more about our MSZ/MUZ Heat Pumps.
The Benefits of Heat Pumps
When you choose to work with Four Seasons Heating and Air Conditioning for an installation of the MSZ/MUZ Heat Pump, you can expect to enjoy a comfortable home for many years because we only offer products known for their proven reliability. In fact, this particular model is one that offers some of the most impressive reliability and quality in the industry, allowing you to take advantage of many product benefits such as:
Easy Installation:

 

No ductwork or major modifications are needed to get these heat pumps up and running.
Low Maintenance:

 

Maintaining the system is a stress-free process because you can easily wash the filters as needed.
Zone Control:

 

If you want to have more control over the comfort and temperature of your house, you can set zones throughout each room.
Advanced Filtration:

 

The state-of-the-art filtration system greatly improves the overall quality of the air in your home.
Ask About Our MSZ/MUZ High-Efficiency Heat Pumps
Are you looking to find the ideal system for your home? If so, work with one of our specialists to choose the best solution from our selection of high-quality
heat pumps
. You can call to speak with one of our technicians over the phone or to schedule your installation. If you would like to request a complimentary quote first, we encourage you to take a few minutes to submit our simple online form.
Schedule Your Appointment
Ready to get started? Please fill out the form below and a member of our team will be in touch shortly!
We're Ready to Help...Now!
Day or Night, 24/7, Count on Trusted Service From Four Seasons Heating, Air Conditioning, Plumbing, and Electric