Save On Your Naperville Heating and Cooling Bills With a Smart Thermostat!
A small investment in an innovative thermostat provides significant savings and impressive functionality.
Tinley Park Thermostat Replacement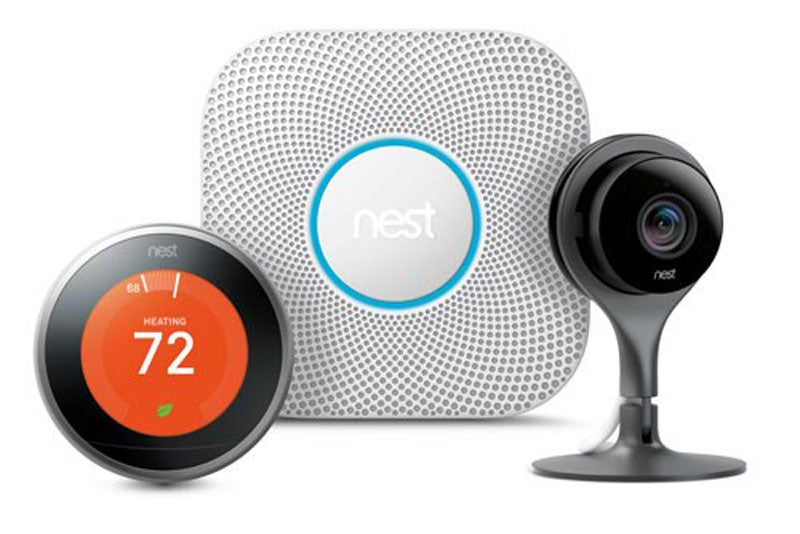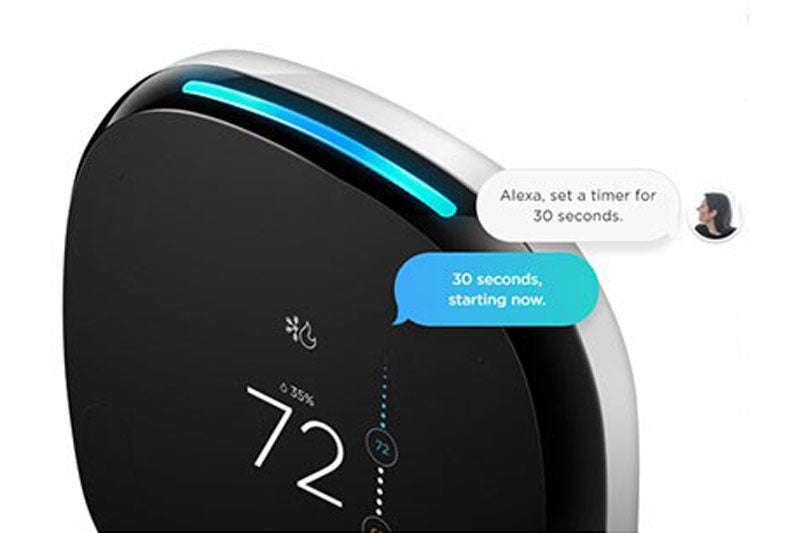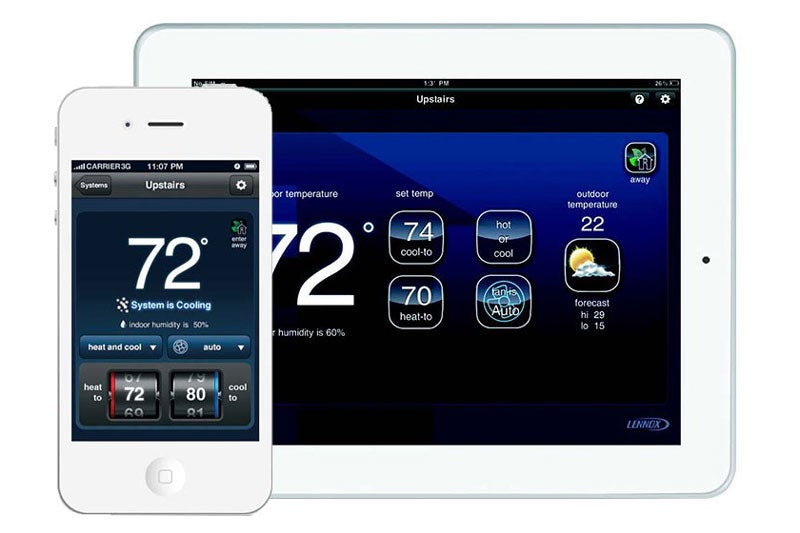 Most homeowners don't give a lot of thought to their thermostats, but this piece of equipment is as prone to malfunctioning as any other, and a faulty thermostat can lead to an uncomfortable home and higher energy bills.
Signs You May Need a New Thermostat or a Thermostat Repair Include:
HVAC Won't Turn On
The System Short Cycles
Temperatures Changes
Programmed Settings are Lost
Four Seasons offers expert thermostat replacement at affordable prices and our selection of top-rated smart thermostats help Tinley Park homeowners enjoy a more comfortable home while also reducing their carbon footprint.
Improve Energy Efficiency With a Smart Thermostat - Tinley Park
What if you could reduce your heating and cooling bills without making a large investment in a new HVAC system or other major updates such as replacement windows? You can with a smart thermostat!
We Offer the Top Brands and Expert Installation
Four Seasons is committed to offering only the best to our customers, and that includes the most innovative options for a smart thermostat system. We're proud to give Tinley Park homeowners the choice of the very best systems including:
Nest
ecobee
Lennox iComfort
Each has impressive features that make it easier to control the temperature in your home, monitor energy use, and much more. Plus, you can count on our certified professionals to provide expert smart thermostat installation and exceptional customer service!
Benefits of Smart Thermostat
So, what can smart thermostat do for you? The benefits and features may surprise you!
It will learn your routine and automatically adjust the temperature based on your preferences.
You're able to adjust the temperature from anywhere using an app on your phone.
It provides detailed reports about energy usage, so you can see additional opportunities for saving.
Best of all:
Homeowners enjoy savings of up to 23% on heating and cooling costs!
Contact us to learn more, to get expert advice about which smart thermostat is right for you, and to schedule a free consultation and estimate. Call Four Seasons today, or fill out our online form now to get started and see for yourself why we're Chicagoland's most trusted HVAC service contractor!
Save $35 on Any Repair Service
Repair service in hours, not days. Save $35 on any heating, cooling, plumbing, or electrical repair.
We're Ready to Help...Now!
Day or Night, 24/7, Count on Trusted Service From Four Seasons Heating, Air Conditioning, Plumbing, and Electric